---
Where 'Woke' Is a Joke
---
Stimulus Check Argument Leads to Quadruple Murder…
The killer had been arrested for shooting a man in 2017 but for some reason was released in 2018 after taking a plea deal. That's the kind of prosecutorial misconduct you find today in cities run by Democrats which ALWAYS leads to increased violent crimes just like this.
Via Fox 59
INDIANAPOLIS — Her family said Jeanettrius Moore worked hard at a beauty supply shop to support herself and two little girls and appreciated the most recent $1,400 stimulus check issued to help Americans recover from the COVID-19 pandemic.

The father of her youngest baby, Malik Halfacre, thought he should get half.
---
Look at the Price of Gas in Santa Monica, California Today….
Biden energy policy at work. And who does it hurt the most? The minimum wage worker who needs to drive to work.
---
You're Going To Need a Third Shot And a Booster Every Year Says Pfizer…Oh, & The Price is Going Up……
They also said they expect to make almost $4 billion this year on $15 billion in vaccine sales. "We don't see this as a one-time event."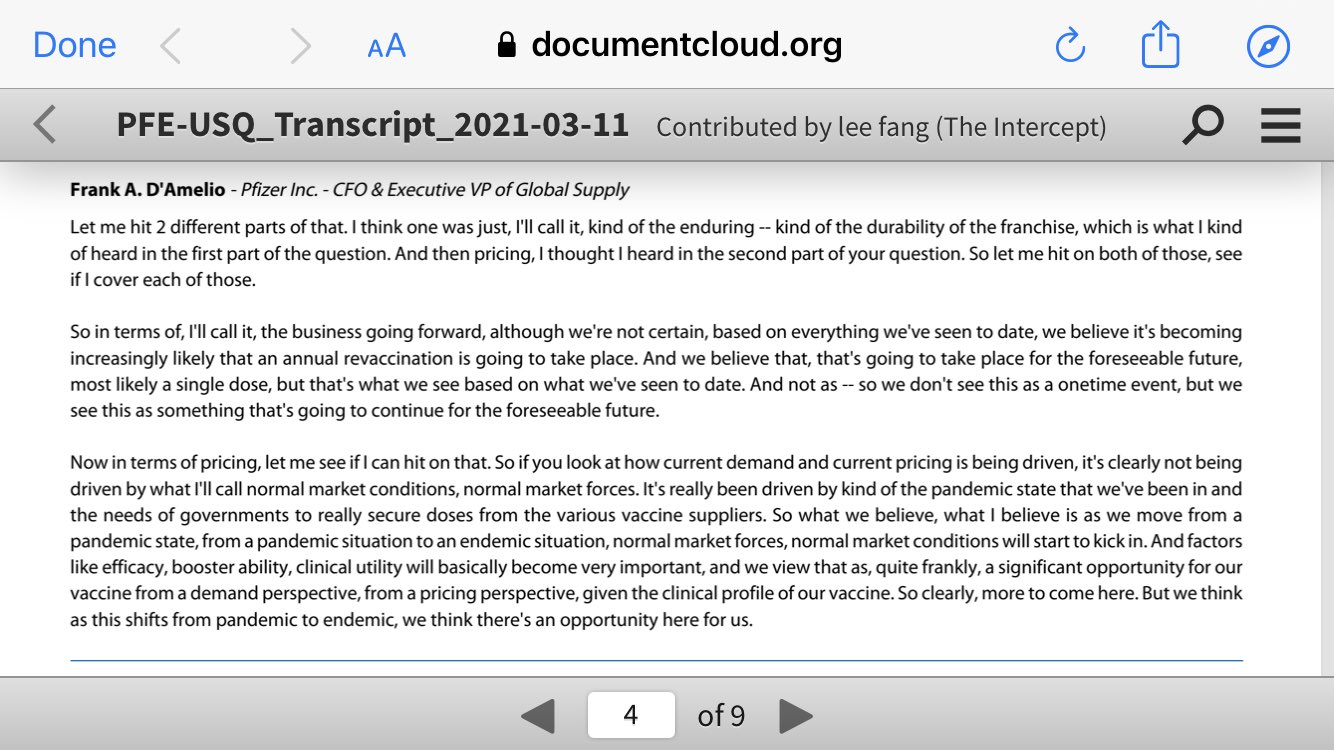 Then there's this …..
Drug Lobby Asks Biden to Punish Foreign Countries Pushing for Low-Cost Vaccines
Pfizer's lobbyists are pushing to block efforts to share vaccine intellectual property with the developing world, where it could be manufactured and distributed at lower cost…
Via The Intercept
President Joe Biden's administration is being asked to punish Hungary, Colombia, Chile, and other countries for seeking to ramp up the production of Covid-19 vaccines and therapeutics without express permission from pharmaceutical companies.

The sanctions are being urged by the drug industry, which has filed hundreds of pages of documents to the Office of the U.S. Trade Representative outlining the alleged threat posed by any effort to challenge "basic intellectual property protections" in the response to the coronavirus pandemic.
---
Ted Nugent Says No Way Is He Taking The Vaccine!
I agree with Uncle Ted. While I'm no anti-vaxer, I don't trust THIS vaccine. It's not approved by the FDA and is considered an experimental drug. For now I'll pass thanks.
Via Some Website
In a live video uploaded to his official Facebook page, Nugent stated that he will be "in fear of [his] life" if someone "comes at [him] with a needle."

"We don't earmark a safety net during a scamming pandemic. It's not a real pandemic, and that's not a real vaccine," Ted Nugent said.

"I'm sorry. I ain't taking no vaccine. You come at me with a needle, and I will be in fear of my life, and you know what I'll do if you come at me with a needle. 'Hi, I'm from the government. This needle is good for you.' Fuck you!"
Follow Uncle Ted on Facebook Here
---
Moderna Begins Testing Its Covid Vaccine in Babies and Young Children?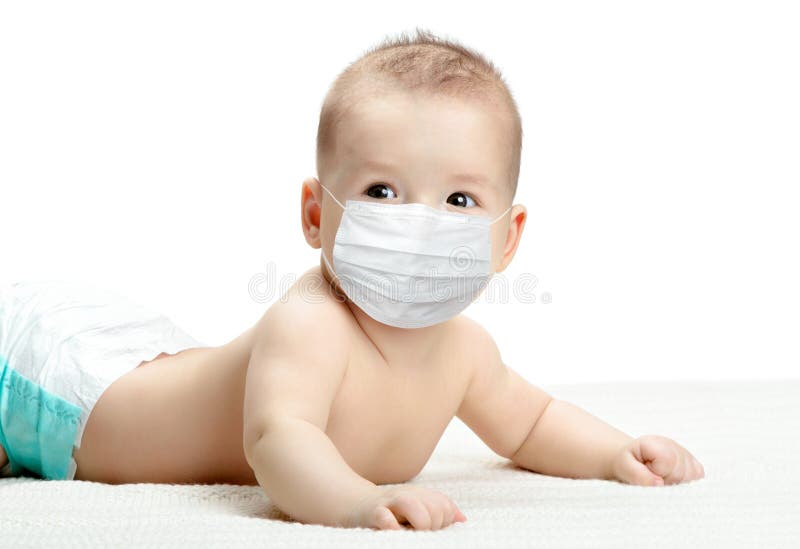 This is insanity, what do you think the motivation is here? After all we've been told that children under 17 have a nearly zero chance of serious infection. I'd sure not let my little kid used as a lab rat.
The drug company Moderna has begun a study that will test its Covid vaccine in children under 12, including babies as young as six months old, the company said on Tuesday.

The study is expected to enroll 6,750 healthy children in the United States and Canada. Moderna declined to say how many had already signed up or received the first shots, according to a spokeswoman, Colleen Hussey.

"There's a huge demand to find out about vaccinating kids and what it does," said Dr. David Wohl, the medical director of the vaccine clinic at the University of North Carolina, who is not involved the study.
---
Biteme Whines: North Korea Won't Take My Calls, They're Mean!
Via DW:
White House Press Secretary Jen Psaki on Monday confirmed the news agency AFP's reports that the Biden administration's outreach efforts toward North Korea have been met with silence. "We have reached out," Psaki said, noting that "diplomacy is always our goal."

AFP had quoted an anonymous senior US official as saying: "We reached out to the North Korean government through several channels starting in mid-February, including in New York. To date, we have not received any response from Pyongyang." The official said the outreach had been made in an effort "to reduce the risks of escalation" in the region.
---
HBO Claims It Knows Who "Q" Is (Despite The Fact That ONE AMERICA NEWS Already Revealed Who Q Is)…
Via Yahoo:
A mishmash of abject nonsense about global elite cabals, deep state operatives, and pedophilic child-sex traffickers who consume babies' fear for its rejuvenating power, QAnon's belief system is so absurd that it would be laughable if it wasn't so popular—and thus so dangerous.
---
Biden Press Sec Confronted For Biden Taking Political Trips But Not Visiting The Border…
---
Audio Shows Washington Post Lied About Trump/Georgia Phone Call…
Via Washington Examiner:
It's one thing if a single news outlet publishes a fraudulent anonymously sourced "scoop."

It's another thing entirely if multiple newsrooms claim they independently "confirmed" the fraudulent "scoop" with anonymous sources of their own.

The former can reasonably be explained away as a simple error; the latter is not so simple. It's unrealistic so many sources would be wrong about the same thing. It's more likely competing news outlets spoke with the same anonymous individual or individuals, which leads to uncomfortable questions about whether the media were merely fed bad information or were intentionally manipulated.
---
Co-Host Of "The Talk" Complains Sharon Osbourne Is Really Insensitive, Network Launches An Investigation…
Oh brother…..
Via Page Six:
An internal investigation kicked off at "The Talk" after host Elaine Welteroth and her hairstylist complained the alleged "racially insensitive and hostile environment" on the show.

A source said, "Elaine Welteroth and her hairstylist complained to HR over Sharon Osbourne's recent exchange with Sheryl Underwood.

"They said they don't feel comfortable working in a racially insensitive and hostile environment, and this complaint launched the investigation."

But it wasn't just journalist and author Welteroth who was left fuming after last Wednesday's heated debate over Piers Morgan's comments about Meghan Markle.
---
Cuomo Accuser Says He Got Aroused By Hugging Her…
Via NY Post:
Gov. Andrew Cuomo was physically "aroused" when he allegedly hugged a press aide more than two decades ago, the woman said Monday.

Karen Hinton — who first went public against Cuomo on March 6 — detailed the alleged incident during an interview on WNYC radio.

"He approached me, embraced too tightly, too long and was aroused," Hinton said. "I felt extremely uncomfortable and actually shocked. Nothing had ever happened that way between the two of us."

Hinton — who's married to lobbyist and former Cuomo administration official Howard Glaser — has said Cuomo twice hugged her inside a Los Angeles hotel room in December 2000.
---
Ronald Dafeo, The Amityville Killer Dies At Age 69…
Via Fox News:
"Amityville Horror" killer Ronald DeFeo — who killed his six family members in 1974 on Long Island — has died behind bars, according to officials.

DeFeo died Friday while serving a 25 years-to-life sentence at Sullivan Correctional facility in Fallsburg, New York, officials told Newsday. He was 69.

DeFeo was transferred to Albany Medical Center and pronounced dead at 6:35 p.m.
---
Joe Biteme Eyeing First Major Tax Increase Since 1993…
Well I'm shocked…. NOT!
Via Yahoo News:
President Joe Biden is planning the first major federal tax hike since 1993 to help pay for the long-term economic program designed as a follow-up to his pandemic-relief bill, according to people familiar with the matter.

Unlike the $1.9 trillion Covid-19 stimulus act, the next initiative, which is expected to be even bigger, won't rely just on government debt as a funding source. While it's been increasingly clear that tax hikes will be a component — Treasury Secretary Janet Yellen has said at least part of the next bill will have to be paid for, and pointed to higher rates — key advisers are now making preparations for a package of measures that could include an increase in both the corporate tax rate and the individual rate for high earners.
---
Sarah Silverman Quits The Democratic Party…
---
Terror Suspects Among Those At Border Surge?
Via Washington Times:
People on the terrorist watchlist have been nabbed trying to cross the border as part of the new surge of migrants, Rep. John Katko, the top Republican on the House Homeland Security Committee, revealed Monday during a trip to the border.

"Individuals that they have on the watch list for terrorism are now starting to exploit the southern border," the New York congressman said as he stood near a section of border wall in El Paso, Texas.
He was part of a delegation of House Republicans, led by Minority Leader Kevin McCarthy, that was visiting to take stock of the migrant surge and to pressure President Biden for a change in course.
---
Meghan Markle's Sister: Harry Probably Already Considering Divorcing Her…
Via TMZ:
Meghan Markle's estranged half-sister has gone from armchair psychologist to marriage counselor for the Duke and Duchess of Sussex, but not a very hopeful one … because she's predicting divorce.

Samantha Markle — who has no relationship with Harry or Meghan and has never been with them since they hooked up — says Meghan and Prince Harry are inevitably heading for a split unless they get some serious counseling and go on an apology tour to undo all the damage they've done to the Royal Family.
---
Cuomo Accuser Talks To Investigators For 4 Hours, Says Gov Has A Fixation On The Size Of His Hands…
Via CNBC:
A woman who has accused New York Gov. Andrew Cuomo of sexual harassment told investigators Monday that he was preoccupied with talking to subordinates about his "hand size" and "what the large size of his hands indicated," her lawyer revealed.

The accuser, former Cuomo aide Charlotte Bennett, spent four hours talking via Zoom teleconference software to investigators conducting a probe of claims by her and several other women that the Democrat sexually harassed them, or otherwise made inappropriate comments and physical contact.
---
Facebook To Label Vaccine Posts To Combat What They Call COVID-19 Misinformation…
Via AP:
LONDON (AP) — Facebook is adding informational labels to posts about vaccines as it expands efforts to counter COVID-19-related misinformation flourishing on its platforms.

CEO Mark Zuckerberg said in a blog post Monday that labels will contain "credible information" about the vaccines from the World Health Organization. They will be in English and five other languages, with more languages added in coming weeks.

"For example, we're adding a label on posts that discuss the safety of COVID-19 vaccines that notes COVID-19 vaccines go through tests for safety and effectiveness before they're approved," Zuckerberg said.
---
Dallas Convention Center To Host 3,000+ Illegal Alien Teenagers…
Via AP:
DALLAS (AP) — The U.S. government plans to use the downtown Dallas convention center to hold up to 3,000 immigrant teenagers as sharply higher numbers of border crossings have severely strained the current capacity to hold youths, according to a memo obtained by The Associated Press.

The Kay Bailey Hutchison Convention Center will be used for up to 90 days beginning as early as this week, according to written notification sent to members of the Dallas City Council on Monday. Federal agencies will use the facility to house boys ages 15 to 17, according to the memo, which describes the soon-to-open site as a "decompression center."
---
Climate Change: 50 Inches Of Snow Falls In Wyoming And Colorado…
Via Accuweather:
A snowstorm of epic proportions swept across the western United States this weekend, dropping over 3 feet of snow in many areas and leaving tens of thousands of residents without power under the heavy blanket of record-breaking snow totals.

The storm left historic mounds of snow in its wake, dropping 30.8 inches of snow in Cheyenne, Wyoming, the most snow from a single storm the city had ever seen. The previous record was set in 1979 when the city received 25.2 inches over two days.
---
DeSantis To Joe Biteme: Thoughts Of Reinstating COVID Lockdowns Are INSANE…
Via The Hill:
Florida Gov. Ron DeSantis (R) on Friday blasted President Biden's warning that the U.S. could need to reinstate certain coronavirus restrictions if the public does not stay "vigilant" about defeating COVID-19.

"To even contemplate doing any type of lockdown, honestly it's insane," DeSantis said during a press conference in Florida, touting the state's efforts to administer vaccines to the elderly and other populations.

"That's not gonna happen in the state of Florida," the governor continued, referring to reinstating restrictions. "We're gonna continue doing what works, but under no circumstances would we entertain anything of the sort."
---
Trump/DeSantis 2024 – Make America Great All Over Again!
Via The Hill
Florida Gov. Ron DeSantis (R) has seen his star rise over the past year as Republicans look to him as a potential successor to former President Trump.

DeSantis's profile grew early on after he took his cue from Trump by not shutting down his state in response to the coronavirus pandemic. Though Florida has suffered heavy losses from the pandemic, the governor's approach earned him broad support from conservatives.

Since then, DeSantis has only grown more popular among the Republican Party's grassroots, with some already pushing for him to be the 2024 presidential nominee.
---
California Shut Off Power To A Business That Refused To Close So They Got Backup Generators And Kept Going…
Via Business Insider:
The city of Burbank in Southern California cut off the electricity supply to a restaurant that repeatedly defied local orders by remaining open during the pandemic.

The city disconnected power to Tinhorn Flats' property over the weekend with authorization from the Los Angeles Superior Court. City officials had also asked the court for permission to padlock the restaurants' doors, but this was not granted.
---
Axios: Florida's Pandemic Response Gets A Second Look From MSM…
They can't stand it that he was100% right and they know it an now they can't avoid it.
Via Axios:
After a solid year of living with a pandemic, the national press is beginning to ask the question that even Democrats have been quietly pondering in the Sunshine State: Was Gov. Ron DeSantis' pandemic response right for Florida?

Don't forget: More than 32,000 Floridians have died, a number the state's leaders rarely acknowledge, but our death rate is no worse than the national average — and better than some states with tighter restrictions.
---
Pretty Much All Of Europe Has Halted Using Astra-Zeneca Vaccine Over Blood Clotting Fears…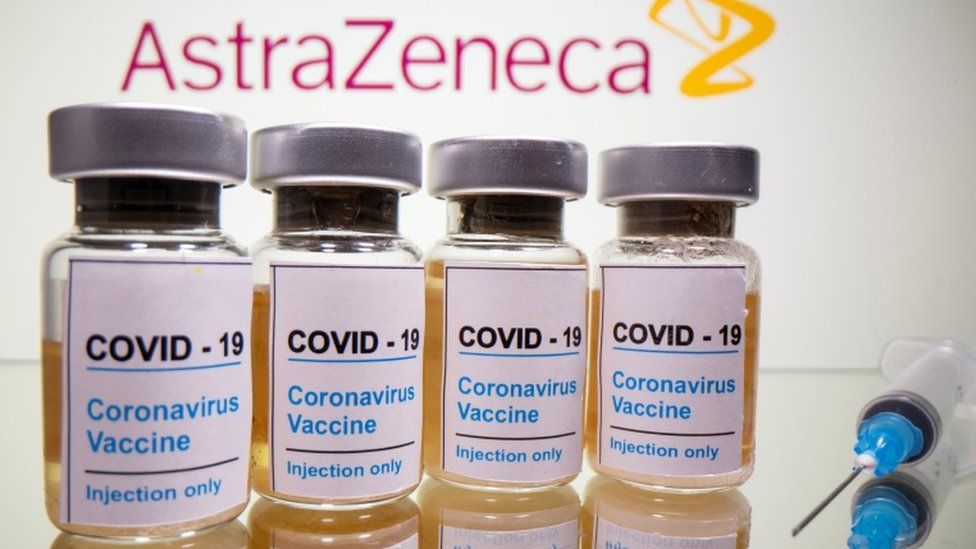 What's more frightening dangerous blood clots, or the fact that you're not allowed to talk about this on social media?
Via AP:
BERLIN (AP) — Germany, France and Italy on Monday became the latest countries to suspend use of AstraZeneca's COVID-19 vaccine over reports of dangerous blood clots in some recipients, though the company and European regulators have said there is no evidence the shot is to blame.

Germany's health minister said the decision was taken on the advice of the country's vaccine regulator, the Paul Ehrlich Institute, which called for further investigation into seven reported cases of clots in the brains of people who had been vaccinated.

"Today's decision is a purely precautionary measure," Jens Spahn said.

French President Emmanuel Macron said his country would likewise suspend shots at least until Tuesday afternoon, when the European Union's drug regulatory agency will weigh in on the vaccine. He said France hopes to resume using the formula soon.
---
Support Free & Independent Journalism
Your support helps protect our independence so that The Deplorable Patriot can keep delivering top-quality, independent journalism that's free to everyone. Every contribution, however big or small, helps secure our future. If you can, please consider a recurring monthly donation.
[wpedon id=441]
Hits: 20