---
Is It Live – Or is It The Deplorable News?
---
THE PROGRESSIVE SUPERHEROS!
---
Hollywood and Media Workers Cut Vaccine Line, Causing Clinic Closure
Was Jimmy Kimmel and the staff of the LA Times a part of this? LOL
Via Wash. Examiner
Pasadena, California, officials canceled a coronavirus vaccine clinic after hundreds of ineligible media and Hollywood workers signed up for appointments, they said.

Elderly residents and local workers were jumped over by around 900 appointment slots as media workers who did not yet qualify for the vaccine left only 600 empty slots open for eligible vaccine recipients, the Pasadena Public Health Department said Tuesday.

The clinic was designated for people over the age of 65 and workers who live or work in Pasadena, city spokeswoman Lisa Derderian said.

"Hundreds signed up within the first hour," Derderian told the Los Angeles Times. "It was like rapid fire."
---
Tucker Carlson Opens up a Can on the NY Times Over Reporter 'Controversy', Leaves No Stone Un-turned
Via Red State
Earlier tonight we reported on how the New York Times crashed and burned in their official response to the "controversy" drummed up by the media after Tucker Carlson had the nerve to criticize one of the paper's reporters on his program Tuesday night.

The segment in question from Carlson was on how powerful and privileged people like Meghan Markle were oddly declaring themselves powerless, and that it made no sense. Carlson took issue with NYT tech reporter Taylor Lorenz trotting out the "online harassment" victim card on International Women's Day, especially considering her position at the supposed newspaper of record at a time when so many are out of work.

"Journalists" at the WaPo, AP, the Daily Beast, and other "news" outlets accused Carlson of trying to stir up harassment against Lorenz, making absurd claims that in no way matched the reality of the situation, as I noted in an extensive write-up this morning.

The Times weighed in this afternoon with a brief statement in which they slammed Carlson and claimed Lorenz provided valuable reporting for the paper, yada yada:
---
Senate Inexplicably Confirms Man Who Said Attacking Federal Buildings At Night Isn't Terrorism Because It's Night…
Guttless Republican pukes!
Via CNN:
The Senate voted to confirm attorney general nominee Merrick Garland on Wednesday, sending the appellate judge on his mission to uphold the integrity of the Justice Department after its actions over the past years threatened to undermine it.

Garland was confirmed in a 70-30 vote.

The former chief judge of the US Court of Appeals for the DC Circuit has been praised by members of both parties. He pledged in his nomination hearing last month to "fend off any effort by anyone" to politically influence the Justice Department's investigations, and that his first priority would be to fully prosecute the "heinous" crimes committed in the attack on the US Capitol on January 6.
---
Texas Mayor: Border Situation Going To Get Bad Very Fast…
Via Fox News:
Texas mayor Don McLaughlin Jr. said the crisis at the U.S.-Mexico border is going to get bad fast and warned the 2019 immigration surge will seem like a "cakewalk" compared to what will happen under President Biden.

McLaughlin Jr. said Wednesday during an appearance on "America Reports" that his city of Uvalde is experiencing a dramatic surge in immigrant-related apprehensions and crimes, including an increase in high-speed car chases between police and smugglers.

"We're having 10 to 12 chases, high-speed chases, through our communities a week now," McLaughlin said. "We've never seen this before."
---
Maui Mess: Hawaii Sees Historic Flooding…
Via The Sun:
HAWAII floods have triggered a state of emergency and evacuations as homes in Oahu and Maui have been destroyed and tourists advised to "stay inside."

Hawaii's Governor David Ige declared a state of emergency on Tuesday following heavy rains across the Aloha State.

The intense rainfall caused flooding, landslides, and fear of dam failure.

A news release from the governor's office revealed at least two counties have been evacuated.

The advisory read: "In Maui County, heavy rains completely washed out the Peahi Bridge on Peahi Road, and displaced the Kaupakalua Bridge on Kaupakalua Road, making the roads impassable.
---
69 Year Old COVID Patient Dies After Exhibiting 3-Hour Erection…
Via The Post Millennial:
Doctors were able to deal with the problem in the meantime, so at least he didn't die like that.

This entry in the January 2021 edition of The American Journal of Emergency Medicine is a stiff read. It describes a medical episode that took place last year at Miami Valley Hospital in Dayton, Ohio.
---
Texas AG Warns Austin To Lift Mask Mandate Or Be Sued…
RIGHT ON!
Via NY Post:
Texas Attorney General Ken Paxton on Wednesday threatened to sue the city of Austin for choosing to keep its COVID-19 mask mandate for businesses in place.

The AG accused Austin of not complying with Gov. Greg Abbott's recent executive order, which ended his statewide mask mandate and banned coronavirus restrictions on businesses.

The governor's order "has the force and effect of state law and supersedes local rules and regulations," Paxton said in a letter to Austin Mayor Steve Adler and Travis County Judge Andy Brown.

"You and local health authorities have until 6:00pm today to rescind any mask mandates or business-operating restrictions and come into full compliance with GA-34," Paxton wrote on Twitter. "Otherwise, on behalf of the State of Texas, I will sue you."
---
Breaking 911: It's Time To Fight Back Against The Sexualization Of Children…
These people are some seriously sick fucks!
Via Breaking 911:
In today's society, countless examples can be found of a push toward the normalization of pedophilia, such as the Netflix film "Cuties," and a 2018 TEDx talk titled "Pedophilia is a natural sexual orientation."

The transgender movement is another way that pedophilia is becoming normalized.

If children can make the decision to change their gender, then why can't they make the decision to consent to sex with an adult?

There is no argument against lowering the age of consent if we allow children to choose their gender.

Convicted child molester Tom O'Carroll published an article in 2018 titled "Childhood 'Innocence' is not Ideal: Virtue Ethics and Child-Adult Sex" in the peer-reviewed journal Sexuality and Culture. In the article, he suggests that pedophilia is a sexual orientation and that any objection to it is "hateful" (sound familiar?).
---
Poll: Trust In U.S. Military Nosediving…
Via Military Times:
Trust in the U.S. military has decreased significantly in recent years, but armed forces still remain among the most respected institutions in the country, according to a new public opinion poll released by the Ronald Reagan Institute this week.

About 56 percent of Americans surveyed said they have "a great deal of trust and confidence" in the military, down from 70 percent in 2018. The poll includes views of more than 2,500 individuals who were asked questions in early February 2021.
---
Rep. Troy Nehls Decimates Biteme Over The Failure To Protect The Border
---
Former 2012 Obama Veteran's Analysis Of Trump Era Does Not Bode Well For The Romney-Ryan Wing Of The GOP
Via Townhall:
Donald Trump was good for the Republican Party. This is now a bipartisan opinion. And no, the Democratic opinion on this is not facetious at all or carries any hints that he was only good because Joe Biden won in 2020.

In fact, David Shor, a former 2012 Obama campaign veteran who now does data science for OpenLabs, was quite adamant that Democrats could blow this whole thing — and that Republicans could have an institutional grip at the federal level for years if Democrats don't get their act together. We wrote about how the emerging injection of white liberals is coming into conflict with the traditional nonwhite voter blocs of the Democratic base, which has, in turn, driven these voters away from the party. That could continue and leave a mess for Democrats.
---
Sheldon Whitehouse Invited 3 People To White House To Gripe About 'Dark Money' – All Of Them Currently Take Dark Money…
Via FreeBeacon:
All three witnesses invited by Sen. Sheldon Whitehouse (D., R.I.) to testify at a hearing on the destructive impact dark money has had on the Supreme Court have significant ties to liberal dark money groups.

Whitehouse is scheduled to preside over a Judiciary Committee hearing Wednesday afternoon on "What's Wrong with the Supreme Court: The Big Money Assault on Our Judiciary." Among the witnesses he called is Ben Jealous, who is currently the president of People for the American Way, a liberal group that does not disclose its donors. Jealous will be joined by Michael Klarman of Take Back the Court, a judicial advocacy group that does not identify its donors, and Lisa Graves of the Center for Media and Democracy, a liberal watchdog group that discloses some donors, but takes a significant portion of its funding from sources that conceal contributions.
---
VIDEO: Biteme Official On Border Crisis…
Let them speak……
---
At Least 10 Hacking Groups Using Microsoft Flaw Ransacked Computer Systems Across The World In Largest Hack To Date…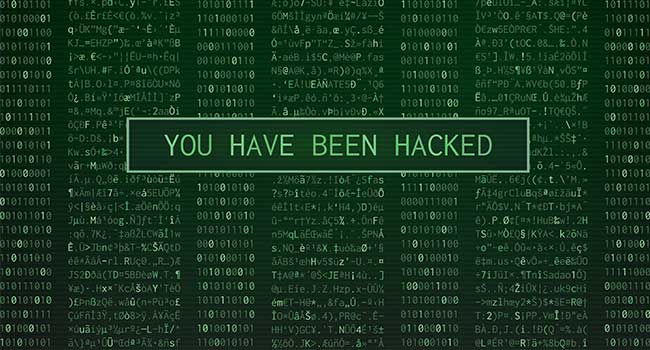 Via Reuters:
At least 10 different hacking groups are using a recently discovered flaw in Microsoft Corp's mail server software to break in to targets around the world, cybersecurity company ESET said in a blog post on Wednesday.

The breadth of the exploitation adds to the urgency of the warnings being issued by authorities in the United States and Europe about the weaknesses found in Microsoft's Exchange software.

The security holes in the widely used mail and calendaring solution leave the door open to industrial-scale cyber espionage, allowing malicious actors to steal emails virtually at will from vulnerable servers. Tens of thousands of organizations have already been compromised, Reuters reported last week, and new victims are being made public daily.
---
Cuomo Has A New Scandal And This One Is About Bolts Popping Out Of A Bridge…
Via Business Insider:
The bridge named after New York Gov. Andrew Cuomo's father has newly disclosed safety issues.

A report from the Albany Times Union found that "structural issues" were known for years.

Opened in 2017 at a cost of $3.9 billion, experts say the bridge could collapse.

Visit the Business section of Insider for more stories.

Amid sexual-harassment allegations from five women, calls for resignation, possible impeachment, major staff departures, and a federal investigation into his administration's undercounting of COVID-19 deaths tied to nursing homes, New York Gov. Andrew Cuomo is facing a new scandal.

The Mario Cuomo Bridge, which replaced the rickety and heavily-trafficked Tappan Zee Bridge in 2017, has "structural safety" issues that could lead to its collapse, an Albany Times Union investigation found. Cuomo named the bridge after his father, who was New York's governor from 1983 to 1994.
---
DHS Chief Asks For Volunteers To Come Help Out At The Border…
I'm sure they'll be lining up
Via Fox News:
Rep. Tony Gonzales weighs in on the crisis at the southern border on 'FOX Report Weekend'

Homeland Security Secretary Alejandro Mayorkas on Monday asked DHS staff to volunteer to help deal with what he conceded was an "overwhelming" number of migrants at the border, as the administration scrambles to deal with the escalating crisis.

"Today, I activated the Volunteer Force to support Customs and Border Protection (CBP) as they face a surge in migration along the Southwest Border," Mayorkas said in an email to staff, seen by Fox News.

"You have likely seen the news about the overwhelming numbers of migrants seeking access to this country along the Southwest Border," he said. "President Biden and I are committed to ensuring our Nation has a safe, orderly, and humane immigration system while continuing to balance all of the other critical DHS missions."
---
Meghan Markle Complained To British TV Regulators About Piers Morgan…
Via CNN:
ITV announced on Tuesday that Morgan would leave the program he hosted, "Good Morning Britain," after he cast doubt on whether Meghan had suicidal thoughts, a major revelation from her blockbuster interview with Oprah Winfrey.
"Following discussions with ITV, Piers Morgan has decided now is the time to leave Good Morning Britain," ITV said on Tuesday. "ITV has accepted this decision and has nothing further to add."

CNN understands that Meghan's complaint to ITV concerned the impact Morgan's comments could have on others and how it could degrade the seriousness of mental health issues. The complaint did not relate to the personal nature of Morgan's attacks.
---
CNN, MSNBC, ABC, CBS, NBC All Avoid Coverage Of Cuomo Sixth Accuser…
Via Fox News:
There was a television blackout within the mainstream media Tuesday night after it was reported that a sixth accuser has come forward with sexual harassment allegations against Democratic New York Gov. Andrew Cuomo.

The Albany-based newspaper Times Union broke the story on Tuesday afternoon that an unnamed staffer alleges that Cuomo touched her without her consent at the Executive Mansion late last year and that her supervisors were recently made aware of the alleged incident.
---
NJ Police Chief Mistakenly Outed Informant…
Via NY Post:
A New Jersey woman was mistakenly outed as a confidential informant by a police chief who left a voicemail on a wrong number, a lawsuit claims.

Former Penns Grove Police Chief Patrick Riley Sr. left the message on a number he believed was the woman's in June 2020, she claims in the complaint filed Friday in New Jersey federal court.

"In reality, the message left by [Riley] was on the voicemail of an individual associated with gang members and/or other individuals involved in criminal enterprises and was published to others in the community associated with gang activity or other criminal enterprises," the suit says.
---
Piers Morgan: I"m Not Cancelled And Woke Crowd Will Be Disappointed If They Think So…
I've never been a fan of this guy BUT I support him 1000% on this and I applaud him because everyone should learn something from all this. Piers Morgan is handling this exactly how he should.
Via Mediaite:
Former Good Morning Britain anchor Piers Morgan offered no regrets as he spoke about his resignation from the program after his controversial criticism of Prince Harry and especially Meghan Markle.

Morgan spoke to reporters Wednesday in London after walking out of the show amid the ongoing blow-up over his scathing commentary. He called the situation a matter of freedom of speech and said people are free to believe Markle's bombshell allegations, but "I don't believe almost anything that comes out of her mouth."

"I think the damage she's done to the British monarchy and to the Queen at a time when Prince Philip is lying in hospital is enormous and frankly contemptible," Morgan said. "If I have to fall on my sword for expressing an honestly-held opinion about Meghan Markle and that diatribe of bilge that she came out within that interview, so be it."
---
When Asked If There's A Border Crisis, Biden Press Sec Says "I Don't Think We Need…Labels"
How long do you think Ms. Mediocrity will last?
---
Support Free & Independent Journalism
Your support helps protect our independence so that The Deplorable Patriot can keep delivering top-quality, independent journalism that's free to everyone. Every contribution, however big or small, helps secure our future. If you can, please consider a recurring monthly donation.
[wpedon id=441]
Hits: 28