---
Get the Latest Breaking News From The Deplorable Patriot
---
Millions Suffering, Countless Suicides, A Pandemic, Civil Strife And What Is Joe Biteme's Biggest Concern? Your Kid Can't Buy A Playstation 5…
Via Kotaku:
President Biden is getting ready to sign an executive order, one that will review the United States' ability to get hold of certain things that it's currently having trouble getting hold of. On the list are semiconductors, one of the main reasons behind the current PS5 (and graphics card) shortages.

As CNBC reported earlier this month, a shortage of the chips—caused by pandemic interruptions to global supply chains—is wreaking havoc across the world, from car manufacturers to hardware companies like AMD and Qualcomm, and that's trickling on down to places like Sony and Nvidia, because you can't build PlayStations and GeForce cards without semiconductors.
---
Manhattan DA Now Has President Trump's Tax Records, All Million Pages Of It…
Via CNN:
Tax records that former President Donald Trump tried to keep secret for years are now in the hands of the New York district attorney.

Prosecutors obtained the records on Monday, just hours after the US Supreme Court denied Trump's last-ditch effort to keep the records private, a spokesperson for the district attorney said.
The millions of pages of documents, sources say, contain Trump's tax returns spanning from January 2011 to August 2019, as well as financial statements, engagement agreements, documents relating to the preparation and review of tax returns, and work papers and communications related to the tax returns.
---
Biteme's Transgender Appointee Dodges Questions About Whether Children Should Be Able To Transition…
For the love of God do not confirm this sick man!
Via DailyWire:
Dr. Rachel Levine evaded questions from Sen. Rand Paul (R-KY) on Thursday regarding Levine's support for giving children puberty blockers and sex-change surgeries.

Levine, who is President Joe Biden's nominee for assistant Health and Human Services (HHS) secretary, fielded questions from various lawmakers during a confirmation hearing, but Paul asked especially blunt, pointed, and graphic questions.

"Genital mutilation has been nearly universally condemned," Paul began, citing the World Health Organization (WHO), the United Nations Children's Fund, the United Nations Population Fund. "According to the WHO, genital mutilation is recognized internationally as a violation of human rights. Genital mutilation is considered particularly egregious because, as the WHO notes, it is nearly always carried out on minors and is a violation of the rights of children."
---
New Al Qaeda Leader "Sword Of Revenge" Swears Group Now As Deadly As When Bin-Laden Lead It…
Via The Sun:
AL-QAEDA are set to become as dangerous as they were during the 9/11 attacks twenty years ago, an expert has claimed.

The terror cult has gained a ruthless new leader dubbed "the Sword of Revenge" – sparking fears of fresh attacks in the West.

Saif al-Adel, from Egypt, is thought to be the new chief of the terror group, and has set about recruiting hordes of ISIS fighters.

The ex-military general has been called a "brilliant and ruthless" strategist, and is expected to take over from Ayman Zawahari.

A senior British terrorism expert told the Daily Mirror: "Compared to Zawahiri he is likely to be a much more effective leader, at least so or more so even than bin Laden."

It comes following rumours that Zawahari has died, prompting intelligence agencies to ready themselves for an "al-Qaeda rebrand".

Zawahari took the reins from Osama bin Laden following his death in 2011, but has not been seen for years.
---
There May Not Be A State Of The Union This Year But The FBI Is Sure It'll Be A Security Nightmare If It Does…
Via Politico:
The Capitol Police is keeping its security posture high in response to intelligence that indicates some extremists who joined the Jan. 6 insurrection have discussed plans to attack the building during the State of the Union, Acting Capitol Police Chief Yogananda Pittman revealed Thursday.

The chatter among extremists about trying to blow up the Capitol during the still-unscheduled presidential address, Pittman said, has prompted the Capitol Police to maintain the elevated presence it has kept since last month's riot. Any decrease in the police's posture, she said, would come after the threat passes and other gaps identified in the aftermath of the Capitol siege are resolved.
---
'Mr Potato Head' To Be Renamed 'Potato Head' By Hasbro Because The Name Is "Gender Neutral"
Oh brother…..
Via CBR:
The iconic Mr. Potato Head toy from Hasbro is dropping the "Mr." from its name and rebranding as simply, Potato Head.

"Culture has evolved," Hasbro Senior Vice President and General Manager Kimberly Boyd said. "Kids want to be able to represent their own experiences. The way the brand currently exists—with the 'Mr.' and 'Mrs.'—is limiting when it comes to both gender identity and family structure."
---
Maryland Teacher's Aide Caught Masturbating On Zoom Class With Kids…
He thought the lesson had ended? Yeah right. Sick fuck.
Via NY Post:
A teacher's aide in Maryland masturbated during a Zoom call with eighth-graders — but insists he thought the online lesson had ended.

Marc Schack, an assistant for special education students at Shady Grove Middle School in Gaithersburg, told the Bethesda Magazine Wednesday he was unaware his self-love session had been captured on the virtual call until being interviewed.

"I thought I was logged out when class was over," Schack told the bimonthly mag. "I had no clue that Zoom was still on. Why would I do that? That's my job. I had no clue that Zoom was on. I mean, that's just crazy behavior."
---
Bodycam Footage Shows Armed Suspect Go Down In Hail Of Gunfire In Utah…
Just drop the gun.
---
FBI Seized Phone Records Of Congressmen To Investigate Capitol Hill Protest…
Via The Intercept:
WITHIN HOURS OF the storming of the Capitol on January 6, the FBI began securing thousands of phone and electronic records connected to people at the scene of the rioting — including some related to members of Congress, raising potentially thorny legal questions.

Using special emergency powers and other measures, the FBI has collected reams of private cellphone data and communications that go beyond the videos that rioters shared widely on social media, according to two sources with knowledge of the collection effort.

In the hours and days after the Capitol riot, the FBI relied in some cases on emergency orders that do not require court authorization in order to quickly secure actual communications from people who were identified at the crime scene. Investigators have also relied on data "dumps" from cellphone towers in the area to provide a map of who was there, allowing them to trace call records — but not content — from the phones.
---
Bill Gates Is Trying To Kill BitCoin, While Elon Musk Wants It To Soar…
In a world without doors and locks, who needs windows and Gates.
Via Tech Central:
Unless you're the world's richest person, you shouldn't be buying bitcoin. That's the message from Bill Gates – the third richest.

With a rally of more than 400% over the past year, bitcoin has become increasingly mainstream, and everybody including prominent investors and policy makers have been talking about it. Elon Musk's Tesla recently invested US$1.5-billion in the cryptocurrency and said it would accept it for payments.

For Gates, it's not something Main Street should buy into — plus it's bad for the environment as mining the coins requires a lot of energy.
---
NJ COVID Vaccine Site "Come Take A Selfie With Your Vaccination Sticker"
God help us all…
---
Lady GaGa's Dogwalker Shot Four Times In The Chest While Walking Her Dogs…
The shooter took the dog and Gaga is offering a half million dollar reward….. for the return of the dog.
Via DailyStar:
Lady Gaga's dogwalker has been shot four times in the chest while caring for her pet French bulldogs.

Ryan Fischer was walking Gaga's pet dogs Koji, Miss Asia and Gustavo in Los Angeles on Wednesday evening when he was assaulted by two men.

Fischer was reportedly shot outside his home on Sierra Bonita Avenue, with the men stealing two of the singer's dogs before fleeing the scene by car.

Police arrived at the scene to find Mr Fischer conscious but barely breathing, according to reports.

He was rushed to a nearby hospital in a "grave" state, Daily Mail has reported.
---
United Airlines Pilot Reports UFO Sighting To FBI…
Via The Sun:
Steve Douglass, an experienced radio interceptor and blogger named Deep Black Horizon, claims to have heard the strange transmission while recording from his arsenal of scanners.

"Do you have any targets up here? We just had something go right over the top of us," the pilot said in the radio transmission, according to Fox News.

"I hate to say this but it looked like a long cylindrical object that almost looked like a cruise missile type of thing moving really fast. It went right over the top of us."
---
Biteme Interior Nominee Refuses To Rule Out Blocking Use Of Existing Pipelines Already In The Ground…
---
Biden HHS Nominee Refuses To Condemn Partial Birth Abortion And Abortion Based On Sex Or Disability
Sick bastard…
---
Biden Spokesman Called Out For Iran Deal Claims: "You're Upset You're Not Able To Pay Iran"…
---
Something's Rotten In The State of California. Is It Democratic Political Corruption?
Recent stories revealing questionable monetary contributions and lucrative no-bid contracts suggest there's truth to the adage that "absolute power corrupts absolutely."
Via SacBee
It's not always clear what benefit Californians derive from one political party having total control over the state, but it sure seems to be paying off for well-connected Democrats. Recent stories revealing questionable monetary contributions and lucrative no-bid contracts suggest there's truth to the adage that "absolute power corrupts absolutely."

Let's start with Assembly Speaker Anthony Rendon, D-Lakewood. An investigation by The Sacramento Bee and the Center for Investigative Reporting revealed that politically-connected corporate donors have pumped over $500,00 dollars into nonprofits associated with Rendon's wife, Annie Lam, in recent years.

"Nonprofits are not required to publicly disclose their donors," wrote Hannah Wiley and Lance Williams. "But since 2016, when Rendon ascended to the speakership, five nonprofits where Lam is employed have received donations or sponsorships from more than 50 entities, according to public records, promotional flyers and interviews."
---
Biden Adviser Called Coronavirus 'Best Thing That Ever Happened'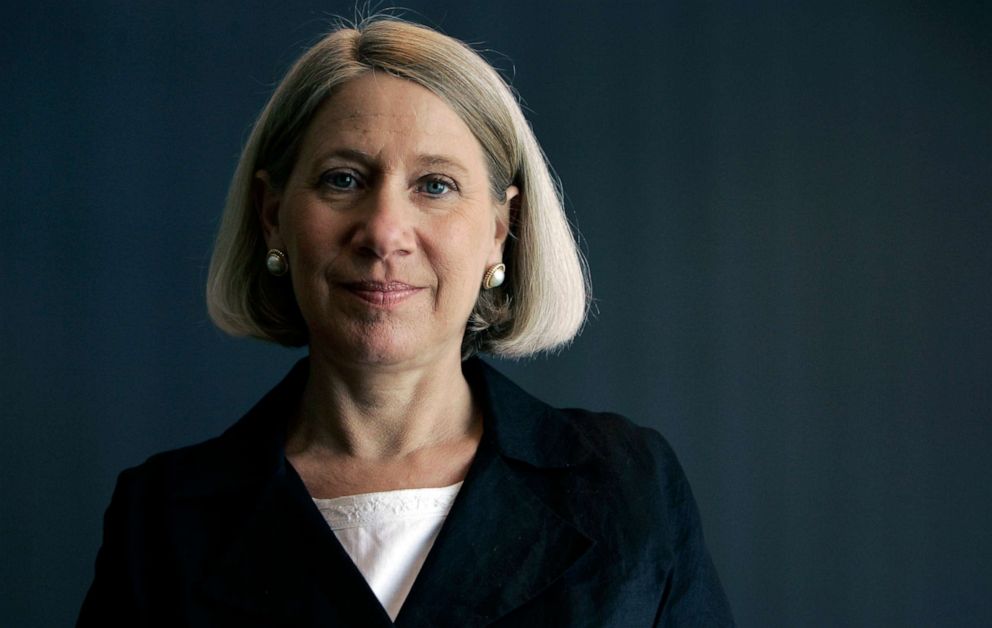 Anita Dunn is one of the most vile, disgusting and pure evil creatures to ever crawl out of the swamp in DC. She once said how she greatly admired Chairman Mao, who murdered 600 million innocent people.
Via Fox News
A top adviser to President Biden described the coronavirus pandemic as "the best thing that ever happened" to Biden, a new book reveals.

Biden adviser Anita Dunn made the revealing remark in a conversation with "an associate" during the campaign, veteran journalists Jonathan Allen and Amie Parnes revealed in their book.

Dunn's comment was something "campaign officials believed but would never say in public," the authors wrote in "Lucky: How Joe Biden Barely Won the Presidency," which is scheduled for release next week.
---
At What Point Do We Realize Bill Gates Is Dangerously Insane?
How is it others don't see this? I mean the guy is out of his ever loving mind.
Via The Hay Ride
This isn't an overreaction to Gates' latest foray into the news cycle. It's an observation based on a long pattern of statements and behavior by the founder of Microsoft and one of the richest men who has ever lived which, were any of us normal people guilty of them, would result in our being institutionalized.

Bill Gates is crazy. And he's dangerous, because he's willing to put untold sums of money toward making the insane things he believes a reality – and all of those insane things hurt people.
---
---
Cuomo Accused of Sexual Harassment by Former Aide
Upon hearing the news Cuomo reportedly said, "Harassment? Her ass meant a lot to me. Ohhh!"
Via Fox News
A former aide to Gov. Andrew Cuomo is accusing the embattled New York leader of sexually harassing her — including unwanted kissing and touching — and says his top female staffers "normalized" the behavior.

Lindsey Boylan, the former deputy secretary for economic development and special adviser to the governor, said Cuomo constantly sought her out and had staffers arrange meetings with her, where he made inappropriate comments.
---
Liz Cheney: Trump Shouldn't Be Part Of GOP Future…
Kevin McCarthy needs to do something about this woman.
Via USA Today:
WASHINGTON – A House Republican news conference turned awkward Wednesday when Rep. Liz Cheney said Donald Trump should not be part of the GOP's future – and did so while standing next to leaders who have been supportive of the ex-president.

Cheney dismissed Trump when asked whether he should be speaking at the Conservative Political Action Conference (CPAC), something he is scheduled to do on Sunday.

"That's up to CPAC," Cheney said, adding: "I don't believe that he should be playing a role in the future of the party or the country."

Cheney's comments prompted House Minority Leader Kevin McCarthy, R-Calif. – who is also appearing at CPAC, and said just seconds before that Trump has the right to speak there as well – to suddenly end the GOP leaders' news conference.

"On that high note, thank y'all very much," he said.
---
---
Former Aide Claims Cuomo Kissed Her On Lips Without Warning And Tried To Get Her To Strip Naked…
I'm loving this…
Via NY Post:
A former aide to Gov. Andrew Cuomo on Wednesday provided new details to back up her claims of sexual harassment — including an allegation that New York's top elected official kissed her "on the lips" without warning inside his Manhattan office.

Lindsey Boylan — now a Democratic candidate for Manhattan borough president — made the stunning allegation in an essay posted on the Medium website.

Boylan said the incident took place after her 2018 promotion to be Cuomo's deputy secretary for economic development and special advisor to the governor — a job she initially turned down "because I didn't want to be near him."
---
Marjorie Taylor Greene Puts Up Sign Outside Her Office "There Are Only Two Genders, Trust Science"
Have I mentioned I just love this woman?
---
CPAC Chair Gets Into Explosive Battle With CNN's Cuomo Over Trump Invite
WHOA… This was a knock-down-drag-out battle live on CNN
---
GameStop Stock Soars Again After Company Shake-Up…
Via CNBC:
Shares of GameStop surged more than 100% on Wednesday as investors poured into the brick-and-mortar retailer amid a C-suite shake-up.

Shares were halted with less than 30 minutes left in the trading day and the stock ended the day up 103.9%. Shares of GameStop rose 50% in after hours trading on Wednesday.
---
Neera Tanden Forgot To Delete Tweets Making Fun Of Murkowski, The Person She Needs Most Now…
This woman is a disgusting pig. I wonder if McConnell's going to vote to confirm her like Garland.
Via DailyCaller:
President Joe Biden's nominee to lead the Office of Management and Budget (OMB) Neera Tanden has criticized Republican Alaska Sen. Lisa Murkowski on Twitter, one person who could put an end to her Senate confirmation.

In a tweet from 2017, Tanden told Murkowski that she must be "high on your own supply" after Murkowski tweeted about lowering the corporate tax rate. Tanden needs one Republican to vote in favor of her confirmation, with the Senate split at 50-50, as Democratic West Virginia Sen. Joe Manchin announced Friday that he would oppose Tanden's confirmation.
---
Paid To Stay Home— Coronavirus Aid Bill Pays Federal Employees With Kids Out Of School Up To $21K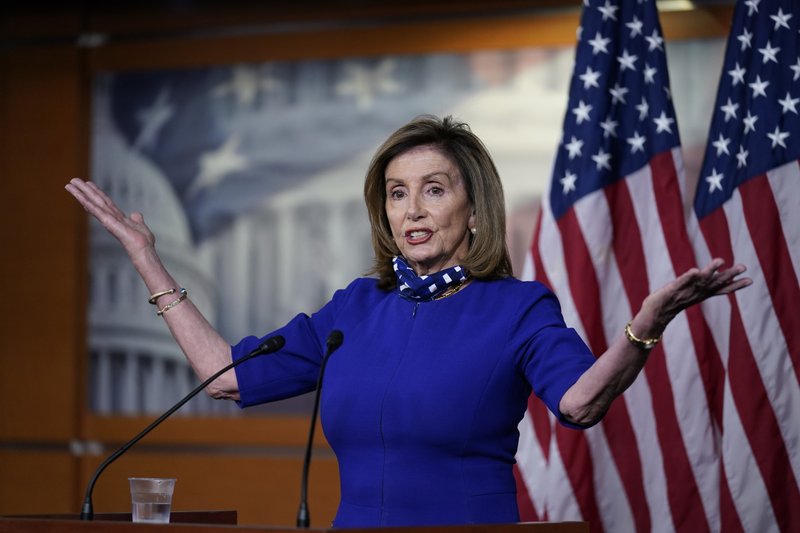 Boy oh boy, must be nice to be a member of the swamp.
Via Forbes
The U.S. House version of the "American Rescue Plan Act of 2021" – a $1.9 trillion emergency aid package to help America recover from the coronavirus pandemic has an extra perk for federal workers: Enhanced paid time off if your child is enrolled in a school that isn't back to full-time, in-classroom instruction.

Critics call it a personal bailout for bureaucrats. It is funded through a new $570 million family leave account exclusively for federal workers.
---
---
Psaki Tries To Circle Around Press Corp Over Kids In Cages…
Via DailyWire:
White House Press Secretary Jen Psaki avoided directly answering multiple questions from Fox News reporter Peter Doocy on Wednesday afternoon about the Biden administration's decision to open detention facilities for children apprehended at the U.S. border while trying to enter the country.

"We've seen some photos now of containers. Is there a better description?" Doocy asked. "Is it kids in containers instead of kids in cages? What is the the White House's description of this facility?"
---
Pope Francis To Visit Iraq Amid A Surge In Terrorism And COVID…
Via The Daily Beast:
ROME—Like people in the rest of the world, Pope Francis is clearly going a little stir-crazy staying cooped up at home during the COVID-19 pandemic. The globetrotting pontiff has been grounded since November 2019 when he visited Thailand and Japan. But if all goes to plan,

Francis will hit the road again on March 5 with a four-day, six-city visit to Iraq, which has seen a spate in violence with three attacks on the U.S.-led coalition in the course of a week and a surge in coronavirus cases that sent the country into a strict two-week lockdown.

The Iraq Health Ministry said the new wave is "being driven by religious activities—including Friday prayers and visits to shrines —and large crowds in markets, restaurants, malls and parks, where greetings with handshakes and kisses are the norm."
---
---
Rebekah Mercer Planning Second Act For Parler…
Via Telegraph:
When social media website Parler's founding CEO John Matze was pushed out last month, it was at the direction of a quiet but powerful political megadonor backing the right-leaning site.

Rebekah Mercer, the 47-year-old daughter of major Republican donor Robert Mercer, is a founding investor of Parler. She increasingly pulls the strings at the company, according to people familiar with the company who spoke on the condition of anonymity to discuss private business matters. She holds the majority stake in Parler and controlled two of three board seats as of early February – a board to which she recently appointed allies.
---
Scientist Claims To Have Found Hermaphrodite Cardinal…
Good Grief
Via BBC:
A bird that appears to be half-female and half-male has been photographed in Pennsylvania by a birder who rushed out with his camera when he heard a friend had spotted the northern cardinal.

Though not unheard of, mixed sex birds are rare.

Male cardinals are bright red but females are pale brown, suggesting this specimen may be a mix of the two sexes.

Retired ornithologist Jamie Hill, 69, told the BBC it was a "once-in-a-lifetime, one-in-a-million encounter".
---
Tiger Woods Lucky To Even Be Alive…
Via AP:
LOS ANGELES (AP) — In a career filled with remarkable comebacks, Tiger Woods faces perhaps his toughest recovery of all.

The golf star was driving alone on a sweeping, downhill stretch of road through coastal Los Angeles suburbs when his SUV struck a raised median, crossed into oncoming lanes and flipped several times. The crash caused "significant" injuries to Woods' right leg, and he underwent what was described as a "long surgical procedure" at Harbor-UCLA Medical Center.

Dr. Anish Mahajan, chief medical officer, said Woods shattered bones in his lower leg in multiple places. Some of his fractures went through the skin and were stabilized by a rod, while screws and pins were used for his ankle and foot injuries.
---
---
Post Office Chief Says Post Office May Make Mail Even Slower To Catch Up…
Via Washington Post:
Postmaster General Louis DeJoy told a House panel Wednesday that his forthcoming strategic plan for the U.S. Postal Service may include slowing first-class mail and removing a significant amount of mail from air transportation.

His remarks come as members of the House Oversight and Reform Committee press him and Postal Service board of governors chairman Ron Bloom about delivery service and financial crises at the nation's mail provider, and as Democrats in Congress push President Biden to install new board members that could reshape the agency and oust DeJoy.
---
Former Cuomo Aide Alleges He Tried To Play Strip Poker With Her…
Via Medium:
"Let's play strip poker."

I should have been shocked by the Governor's crude comment, but I wasn't.

We were flying home from an October 2017 event in Western New York on his taxpayer-funded jet. He was seated facing me, so close our knees almost touched. His press aide was to my right and a state trooper behind us.

"That's exactly what I was thinking," I responded sarcastically and awkwardly. I tried to play it cool. But in that moment, I realized just how acquiescent I had become.

Governor Andrew Cuomo has created a culture within his administration where sexual harassment and bullying is so pervasive that it is not only condoned but expected. His inappropriate behavior toward women was an affirmation that he liked you, that you must be doing something right. He used intimidation to silence his critics. And if you dared to speak up, you would face consequences.
---
---
Cuomo Admits He Wouldn't Have Put His Own Mother In A Nursing Home After COVID Order…
---
Joe Biteme Says Canada, US Will Double Down On Stupid Climate Change Fear…
Meanwhile India and China pour gallons of mercury and arsenic into the ocean.
Via Fox News:
President Biden hosted his first bilateral meeting with Canadian Prime Minister Justin Trudeau on Tuesday, where the pair pledged to strengthen their partnership and to address the COVID-19 pandemic, climate change and a middle-class economic recovery.

Biden said the U.S. and Canada "doubled down" on efforts to fight climate change.

"Now that the United States is back in the Paris Agreement, we intend to demonstrate our leadership in order to spur other countries to raise their own ambitions," Biden said during the virtual event. "Canada and the United States are going to work in lockstep to display the seriousness of our commitment at both home and abroad."

Biden said the U.S. and Canada will launch a high-level climate ambition ministerial to align both countries' policies and to achieve net-zero emissions by 2050.
---
---
Israel Adopts Law Allowing Names Of Unvaccinated People To Be Shared…
Via Yahoo News:
Israel's parliament passed a law Wednesday allowing the government to share the identities of people not vaccinated against the coronavirus with other authorities, raising privacy concerns for those opting out of inoculation.

The measure, which passed with 30 votes for and 13 against, gives local governments, the director general of the education ministry and some in the welfare ministry the right to receive the names, addresses and phone numbers of unvaccinated citizens.

The objective of the measure — valid for three months or until the Covid-19 pandemic is declared over — is "to enable these bodies to encourage people to vaccinate by personally addressing them", a parliament statement said.
---
Federal Judge Blocks Biteme 100 Day Freeze On Deportations…
Via The Hill:
A federal judge late Tuesday blocked the Biden administration's 100-day deportation freeze, a move that comes as the White House faces criticism for not immediately rolling back the Trump administration's controversial policies.

The Associated Press reported that U.S. District Judge Drew Tipton issued a preliminary injunction halting the deportation freeze.

Tipton's move does not force the Biden administration to continue deportations at the current pace, the news service noted.

Last month, Tipton granted Texas a temporary restraining order, finding the deportation freeze violated administrative procedure.

"Texas has thus far satisfactorily demonstrated it is entitled to immediate and temporary relief from the January 20 Memorandum's 100-day pause on removals," he wrote in the January decision.
---
Support Free & Independent Journalism
Your support helps protect our independence so that The Deplorable Patriot can keep delivering top-quality, independent journalism that's free to everyone. Every contribution, however big or small, helps secure our future. If you can, please consider a recurring monthly donation.
[wpedon id=441]
Hits: 9