---
Get the Latest in Breaking News From The Deplorable Patriot.
---
If The Media Had Investigated Cuomo's COVID Response The Way They Did Cruz's Cancun Trip, Thousands Of New Yorkers Could Still Be Alive
Via Daily Wire
This week, with historic winter storms knocking out power for millions of Texans, Senator Ted Cruz traveled with his family to Cancun for a beach vacation. Shortly after photos of Cruz boarding a flight hit the internet, two things happened. First, social media went into a frenzy. The beach trip instantly became the number one trending topic on Twitter, with reporters, media personalities, commentators, and others lambasting Cruz for his ill-timed journey.

Second, the legacy media began digging for more details regarding the trip. Who else had gone? What hotel were they staying in? How long was the trip originally scheduled to last?

Soon, the full force of the American media apparatus was deployed. Hordes of photographers wandered the Cancun airport hoping to catch a glimpse of Cruz on his return voyage, while investigative reporters began reaching out to close friends and neighbors of the Senator's wife, Heidi, in a quest for more information.
---
Trump Showing Interest In Gavin Newsom Recall Election
Via SF Gate
Former President Donald Trump has largely been quiet since leaving office Jan. 20, but he is reportedly considering getting involved in a California gubernatorial election later this year if the efforts to recall Gov. Gavin Newsom are successful.

The signature math to this point suggests it would be more surprising if the petition does not qualify, which would then trigger a special election with two questions on the ballot: 1. Should Newsom be recalled? 2. If he is recalled, which candidate should replace him?
---
Texas Authorities Seek 100'S Of Illegal's on the Loose After Fleeing From Refrigerated Truck
Via FNC
Authorities in Texas are looking for more than 100 illegal immigrants who fled from a refrigerated truck in San Antonio after calling authorities for help — amid fears they could be in danger due to the subzero temperatures hitting the area

Bexar County Sheriff Javier Salazar said in a press conference on Thursday that authorities received a call from a truckload of migrants being smuggled in. He said they needed help and were pleading for air.
---
Andrew Cuomo: The Most Prolific Serial Killer in American History
This monster belongs in prison awaiting execution….
The world is literally crumbling around Andrew Cuomo. And let me say it couldn't happen to a more deserving man.

In the middle of last spring the left just fell all over itself, labeling Governor Cuomo as a "COVID Superhero" of epic proportions, worthy of his own personal Marvel franchise. Random House had published his book, "American Crisis: Leadership Lessons from the COVID-19 Pandemic," and Hollywood even awarded him an Emmy for his so-called amazing work handling the pandemic. The lame-stream media and pundits on the left were swooning over his compassion, honesty and leadership and making comparisons of his daily press briefings to those of President Trump's.

And while all that was going on I, and a very scant number of others, were calling out Cuomo for how he stuffed COVOD-19 patients in among the most vulnerable of our society in nursing homes.
---
OH NANCY!! FBI Releases Docs in Heat of Capitol Riot That Show Pelosi's Communist Roots Run Deep
Mrs. Pelosi, you have the right to remain silent, anything you say can and will be used against you in a court of law.
Via DC
The Federal Bureau of Investigation has released a trove of documents on Nancy Pelosi's father Thomas D'Alesandro, Jr.. The files, disclosed quietly as America was fixated on the unfolding crisis in the nation's capitol, show Pelosi's father had deep, demonstrable ties to communist organizations.

Among the revelations was that D'Alesandro Jr., who was a member of Congress and mayor of Baltimore, was shown to have ties to communist organizations, including a Soviet front group.
---
FBI Released Files From Kennedy-Era Investigation Into Nancy Pelosi's Father
Via Just The News
In a 1961 memo to the White House, an agent summarized allegations that Thomas D'Alesandro, Jr. took payoffs from applicants to the police force, and helped to hinder the investigation and prosecution of crimes.

While Washington, D.C. was riveted Jan. 6 on events at the U.S. Capitol, the FBI quietly released a trove of files from an "urgent" — yet seemingly controlled — investigation 60 years ago into Nancy Pelosi's father.

The files reveal the results of an intense two-month investigation into Thomas D'Alesandro, Jr., a Maryland politician who served in a long career as a member of Congress and mayor of Baltimore.

John F. Kennedy's White House ordered the investigation after JFK planned to appoint D'Alesandro to a government post. A routine FBI name check revealed "allegations" against D'Alessandro, according to a Feb. 6, 1961 teletype from "FBI Director." The director at the time was J. Edgar Hoover.
---
Democrat's Stimulus Bill Includes $750 Million For "Global Health Efforts"
---
Joe Manchin Opposes Neera Tanden Nomination…
Via NBC:
WASHINGTON — Democratic Sen. Joe Manchin of West Virginia said Friday he will oppose Neera Tanden to lead the Office of Management and Budget, imperiling the prospects of a high-profile nominee of President Joe Biden.

"I have carefully reviewed Neera Tanden's public statements and tweets that were personally directed towards my colleagues on both sides of the aisle from Senator Sanders to Senator McConnell and others," Manchin said in a statement.

"I believe her overtly partisan statements will have a toxic and detrimental impact on the important working relationship between members of Congress and the next director of the Office of Management and Budget," he said. For this reason, I cannot support her nomination."
---
CNN Anchor Alisyn Camerota Shocked At Report Of Gang Rapes Happening In Chinese Concentration Camps…
Not to worry Alisyn, as your buddy Joe Biteme says, it's just a different culture. And you do want to be tolerant of other cultures, don't you?
Via DailyCaller:
CNN anchor Alisyn Camerota was left in shock Friday after hearing a report from correspondent Ivan Watson about the alleged treatment of Uighur women being held in internment camps in the Xinjiang region of China.

In her broadcast of "New Day," Camerota prefaced Watson's report with a background on the situation in Xinjiang.
---
Johns Hopkins, Dr. Marty Makary, Says COVID Will Be Gone By April…
It's almost safe to go outside, now that Trump has been removed from office, right?
Via Mediaite:
A Johns Hopkins doctor believes that Covid-19 will be "mostly gone" two months from now.

In an op-ed for the Wall Street Journal on Friday, Dr. Marty Makary — a surgeon and a professor at the Johns Hopkins School of Medicine and Bloomberg School of Public Health — argues that there are actually many more than the 28 million confirmed cases of the coronavirus in the U.S., possibly as much as 6.5 times more than that number. Between that group, and the roughly 15 percent of the country which has already received one dose of the vaccine, Makary argues that much of the nation is already protected from the virus.
---
Federal Judge Whose Son Was Killed By Gunman Was Also Targeting Supreme Courting Justice Sonia Sotomayor…
Via CBS:
U.S. District Court Judge Esther Salas, whose son was killed and her husband wounded in an attack meant for her, says the gunman also had his sights on Supreme Court Associate Justice Sonia Sotomayor. Salas reveals for the first time authorities found a dossier on Sotomayor in a locker used by her assailant, Roy Den Hollander, a lawyer who had a case before Salas and committed suicide after killing her son, Daniel. Salas appears in a Bill Whitaker report on the dramatic rise in the number of threats against federal judges in the U.S. to be broadcast Sunday, February 21, at 7 p.m. ET/PT on CBS.

Her son's death sent Salas on a crusade to pass legislation that would scrub the personal information of judges off the internet. When she learned what the FBI found in the locker, she realized she was not the only one in Hollander's sights. "They found another gun, a Glock, more ammunition. But the most troubling thing they found was a manila folder with a workup on Justice Sonia Sotomayor," says Salas. She says it was chilling to see a Supreme Court member in his sights. "Who knows what could have happened? But we need to understand that judges are at risk," she tells Whitaker. "That we put ourselves in great danger every day for doing our jobs."
---
Meme Of The Day…
---
Cuomo Is A Bully… Well Duh….
Water's wet too…
Via Politico:
ALBANY, N.Y. — Rep. Tom Reed was pulled off on the side of an upstate New York road, somewhere along the 40-mile stretch between Ithaca and Corning, being berated for about 45 minutes straight.

On the other end of the line: New York Gov. Andrew Cuomo.
---
Capitol Police Suspend 6 Officers, Investigates 12…
Via CNBC:
The U.S. Capitol Police said Friday it has suspended six officers with pay and is looking into the behavior of more than two dozen others involved in responding to last month's deadly Capitol riot.

Yogananda Pittman, who took over as acting chief shortly after Steven Sund resigned in the wake of the riot, "has directed that any member of her department whose behavior is not in keeping with the Department's Rules of Conduct will face appropriate discipline," spokesman John Stolnis said in a statement.

The USCP's Office of Personal Responsibility "is investigating the actions of 35 police officers from that day," six of whom are currently suspended with pay, the statement said.

The Jan. 6 attack by supporters of then-President Donald Trump trying to overturn the results of the November election resulted in five deaths and sent a joint session of Congress scrambling for safety.
---
Russia Could Be World's First Country To Take Its Currency Entirely Digital…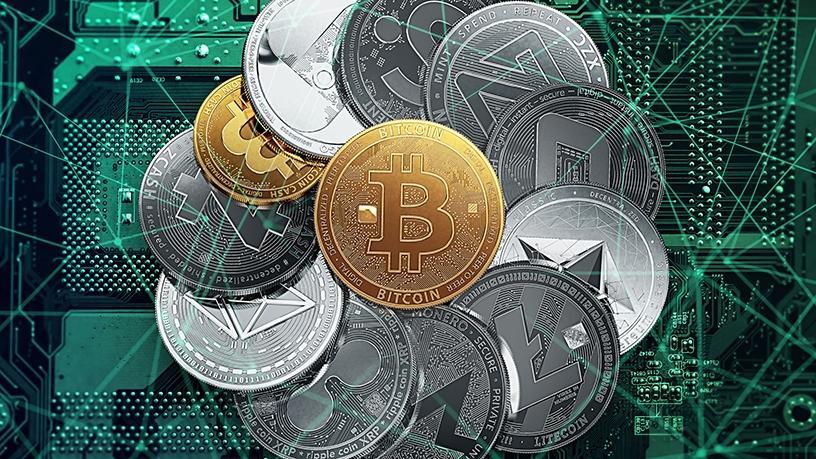 Via The Sun:
RUSSIA could become the first country to make its entire currency digital, as cryptocurrency booms.

Discussions are underway about the launch of the digital ruble with local banks and the country's financial watchdog has reportedly said it would present a more detailed concept by summer.
---
Texas Power Grid Was Minutes Away From Complete And Total Collapse Which Would've Left It Without Power For Months…
Via Texas Tribune:
Texas' power grid was "seconds and minutes" away from a catastrophic failure that could have left Texans in the dark for months, officials with the entity that operates the grid said Thursday.

As millions of customers throughout the state begin to have power restored after days of massive blackouts, officials with the Electric Reliability Council of Texas, or ERCOT, which operates the power grid that covers most of the state, said Texas was dangerously close to a worst-case scenario: uncontrolled blackouts across the state.

The quick decision that grid operators made in the early hours of Monday morning to begin what was intended to be rolling blackouts — but lasted days for millions of Texans — occurred because operators were seeing warning signs that massive amounts of energy supply was dropping off the grid.
---
DFW-Area Stores Completely Empty, When Will They Be Restocked?
Via CBS:
DALLAS (CBSDFW.COM) – On top of dealing with power outages and boil water advisories, many North Texans have been frustrated by nearly empty shelves at grocery stores across the Metroplex.

"I know it's unnerving for customers when they come in the store and it doesn't look like the grocery store they know and love," said Christy Lara, director of public relations for the southern division of Tom Thumb and Albertsons. "There's been an increase in demand, coupled with some stores that have dealt with power outages and had to [get rid of] product as a result."
---
VIDEO: Young Boy With Stage-4 Cancer Made Deputy For A Day…
---
An Apartment Complex In San Antonio Has Been Burning For 10+ Hours Because Firefighters Have No Water…
---
Politicized, Weak, Woke Pussy's Who're Afraid Of Literally Everything, Gen Z Is A Waste Of Space…
Via NY Post:
In our increasingly digitized, secular, and ideologically polarized era, my generation — Gen Z — has overwhelmingly turned to political activism in their search for meaning. The rise of BLM protests, climate change rallies, and LGBTQ pride parades over the last half-decade have given young people a religious sense of community and a kind of spiritual mission: that of fighting for "equality" and "justice."

On the surface, young people involved in political activism have good intentions — to fight the evils of racism, misogyny, and homophobia — and feel genuine compassion for the historically underserved. However, in the quest for "justice," a brewing ideological radicalism and prevailing orthodoxy has swept Gen Z.
---
The Root: Republican Party Now A Terror Cell…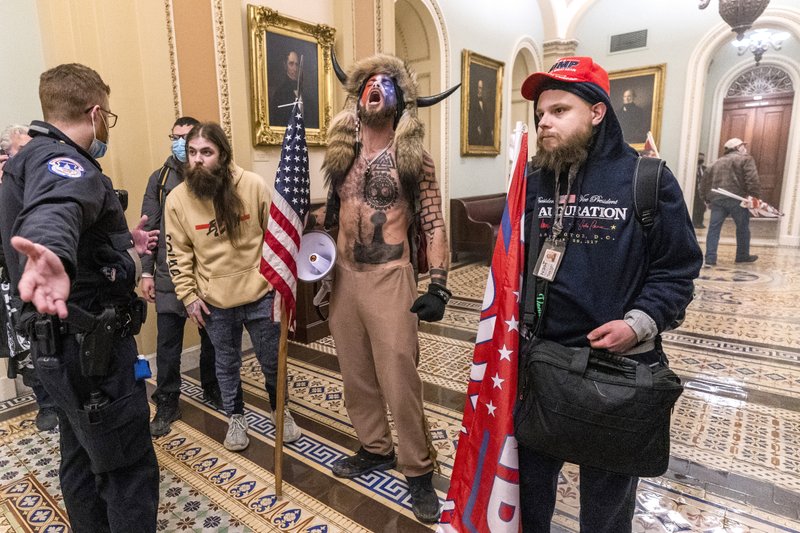 We're real scary….LOL
Via The Root:
I'm not sure if people have completely wrapped their minds around this, but we have an entire political party that has converted into an authoritarian—albeit Americanized version—style of politics that cares nothing about U.S. democracy or anyone who is not white.

With the exception of a few dissenting Republican senators who aren't up for reelection until 2024 or 2026 (only Lisa Murkowski of Alaska is on the ballot in 2022) or are retiring, the GOP not only acquitted Donald Trump of inciting an insurrection that he clearly incited, but they told Republican voters that the lies Trump told them were true: The election was stolen and you have a right to be angry about that.
---
Watch: Man Beaten In Broad Daylight With A Pipe In NYC…
Well, as Joe Biteme would say, "They're just a different culture…" https://platform.twitter.com/embed/Tweet.html?dnt=true&embedId=twitter-widget-3&frame=false&hideCard=false&hideThread=false&id=1362763315349319684&lang=en&origin=https%3A%2F%2Fthedeplorablepatriot.com%2Fdeplorable-breaking-news-2-20-21%2F&theme=light&widgetsVersion=889aa01%3A1612811843556&width=550px
---
Brother can you spare a dime to support independent media?
Unlike the Lame Stream Media we are NOT funded by Bill & Melinda Gates, or George Soros. So a few coins in our jar to help us keep going are always appreciated.
Hits: 32