Last month independent journalist Tayler Hansen made a surprising announcement, he had identified the Capitol Police Officer who shot and killed an unarmed woman, Ashli Babbitt during the Capitol protest of January 6th.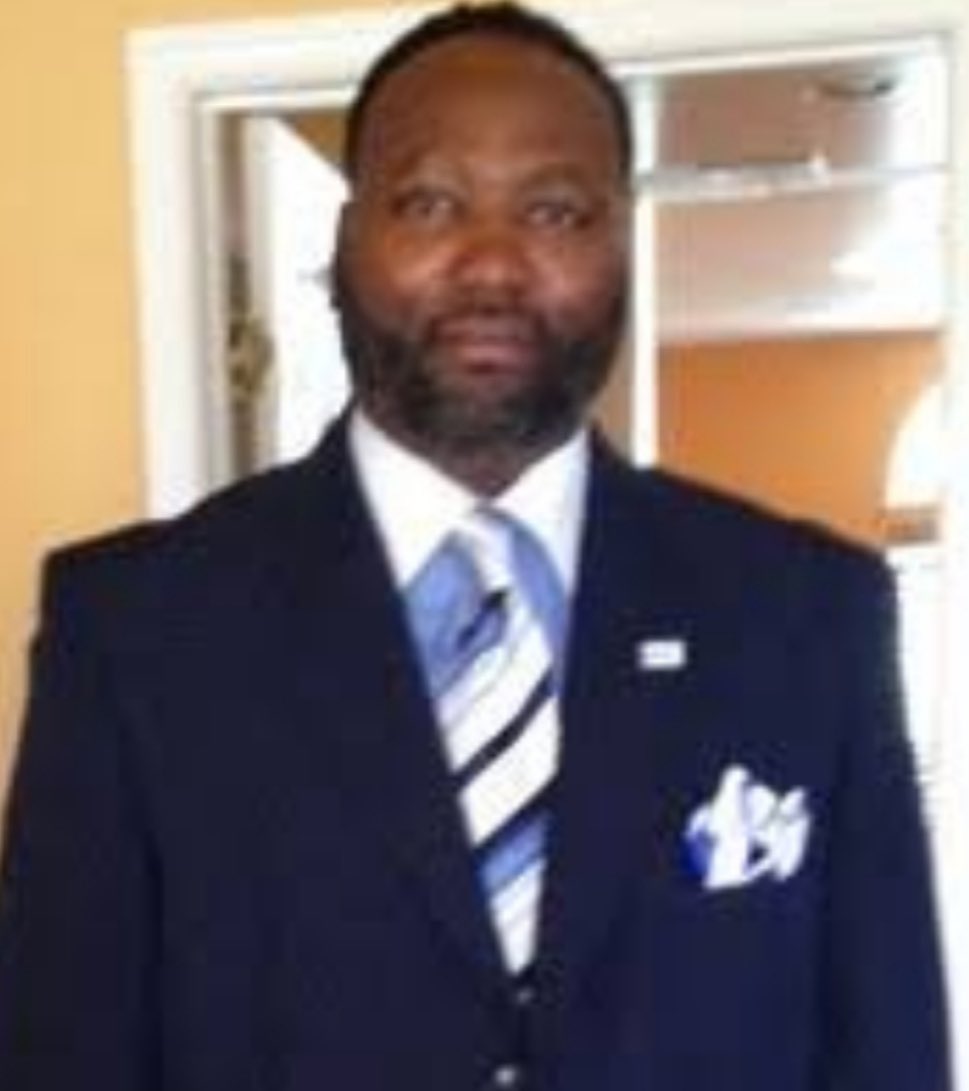 According to Hansen, the picture to the left was taken from Mike Byrd's LinkedIn. He has since been almost completely scrubbed from the internet. It's also worth noting all the major media outlets including FNC, Newsmax etc has had access to this information and done nothing with it. I wonder why that is?
……We couldn't confirm the shooter's identity and these allegations but we do know this, Mike Byrd is currently not working and is not staying at his residence either.
Also this isn't the first time that Lieutenant Michael Leroy Byrd has been involved in a situation where he made headlines after getting in trouble.
According to Fox News back in 2019, a U.S. Capitol police officer was under review after somehow left his Glock 22 pistol inside the bathroom of the structure's visitor center:
Lt. Mike Byrd forgot to take the weapon with him upon leaving the restroom and it was found "during a routine security sweep" later in the day, officials told Roll Call.

"The Department takes these matters very seriously, and has a very thorough process to investigate and review incidents such as these, and holds personnel accountable for their actions," Capitol Police spokeswoman Eva Malecki said. "Following the investigation's conclusion, appropriate actions will be taken in accordance with the Department's official policies and procedures."

Byrd is the leader of the House Chambers section of the department and was reportedly back on the job in the days after the incident. He allegedly told his colleagues he "will be treated differently" because of his rank, sources told Roll Call, although it wasn't immediately clear what he may have meant by the comment.

Fox News
According to the Daily Wire Babbitt's family plans to sue Capitol Police for her murder:
An attorney for the family of fatally shot Trump supporter Ashli Babbitt detailed plans Monday to sue Capitol Police on behalf of the Babbitt family, arguing that the officer in question has not been charged for alleged use of excessive force because of the politics surrounding the case.

Babbit, 35, was unarmed when she was shot on Jan. 6 by Capitol Police during the breach of the Capitol. She died of a gunshot wound to the left shoulder, according to the D.C. Medical Examiner's office.

The Department of Justice announced earlier this month that the officer who fatally shot Babbitt will not be charged in her death.

Attorney Terry Roberts told Newsmax on Monday that Babbitt has not received justice due to the politics of the case and her open support for former President Donald Trump. The attorney will be pursuing a civil action on behalf of the family alleging a violation of Babbitt's constitutional rights, he said.

"I'm handling the civil action that will be filed, that's my role," Roberts said. "The family and I were disappointed in the Department of Justice's decision on this, but my role is, really, to bring a civil action and in that way, vindicate her rights."

"We think the evidence is ample and supports criminal charges against the officer," Roberts argued, claiming the officer could see Babbitt was not armed and offered her no warning.

"This is a situation in which the officer could have easily arrested her, if he had grounds to arrest her, without using deadly force," he said. "So, this was an egregious act of excessive force and he should have been charged."

The Daily Wire
The Feds refuse to charge Mike Byrd, so the family is forced to seek justice on their own and I hope they sue him personally as well as the department.
It's interesting that Mr. Byrd's lawyer, Mark Schamel, is also a Biden donor who represents Igor Danchenko, the "primary subsource" of the discredited Steele dossier on Trump. That tells you all you need to know about this douche. Byrd should be hauled out of his hidey-hole and forced to face the Babbitt's in court.
When Progressive radical terrorists stormed into the state capitols of Iowa, Wisconsin, and Georgia, none of them were shot. When radical left-wing mobs tried to break down the door to the SCOTUS while Bret Kavanaugh was sworn in, no one was shot.
Antifa and BLM thugs riot, murder, burn, loot, and assault in Portland, Seattle, Minneapolis, and Brooklyn Center MN, without the media calling them 'terrorists' and demanding incarceration or death. But all you have to do is look at Tyler Hansen's Twitter page and see the vile comments these "scum lords" make with no consequences to understand the double standard we're dealing with.
In America today a black police officer shooting an unarmed white conservative women seems to have a different criteria than a white cop shooting a drugged up felon resisting arrest. When the narrative suits them, "leftists" transform into apologists for police murder and the corruption of the coverup.
There's a two-tiered system of justice in America. One for Democrats and radical Marxist's and one for everyone else.
---
Brother can you spare a dime to support independent media?
Unlike the Lame Stream Media we are NOT funded by Bill & Melinda Gates, or George Soros. So a few coins in our jar to help us keep going are always appreciated. [wpedon id=441]
Hits: 153