---
Deplorably Dependable
---
MSNBC Ratings Suffer Without Trump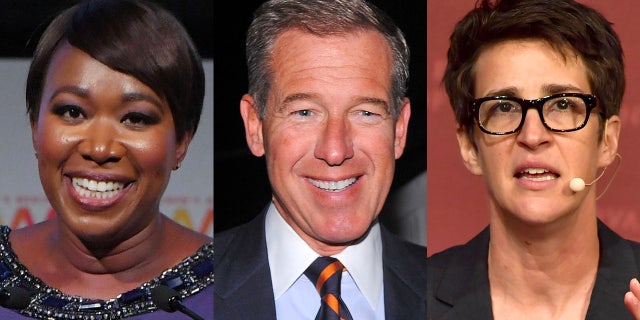 So sad, these poor leftist activists have no 'big bad bad orange man' to harp about and now nobody can stand to watch them.
Via Fox news
Joy Reid's "The ReidOut" had its worst week ever, setting weekly lows in both total viewers and the key demo. She lost a staggering 61 percent of demo viewers compared to the week of Feb. 8, when MSNBC viewers flocked to televisions amid former President Trump's second impeachment trial.
Reid has now lost to Fox News' 7 p.m. show among both categories for three straight weeks despite "Fox News Primetime" featuring a rotating group of guest hosts.
MSNBC's primetime lineup thrived during the Trump presidency, particularly with its focus on accusations of Russian collusion during the 2016 election. But with President Biden in office, Trump's second impeachment trial over, and Democratic New York Gov. Andrew Cuomo dominating headlines with multiple scandals, viewers have turned away.
---
US Special Operations Command Appoints a Political Commissar…..
Make sure the the military is woke enough to please the anti-military forces of the left.
Via Red State
Yesterday, US Special Operations Command announced the appointment of its first "chief of diversity and inclusion" Richard Torres-Estrada. So, who is this stud who brings diversity, inclusion, thick glasses, and a double chin to US Special Operations Command?
---
Texas COVID numbers decrease 17 days after mask, other restrictions lifted
Via Fox News
Just over two weeks after Texas Gov. Greg Abbott lifted coronavirus mandates allowing businesses to operate at 100 percent capacity and made masks optional, the red state is still reporting decreases in cases and hospitalizations.
The governor championed his state's success in a Friday night tweet saying, "Today Texas recorded the lowest 7-day COVID positivity rate since that data began being calculated: 5.43%."
"We also recorded the largest daily number of vaccines administered to Texans: 342,849. More Texans getting vaccines will keep down the positivity rate," he said, though adding that receiving the vaccine was "always voluntary."
---
Report: Connecticut mom Tiffany Farrauto told cops she was 'so excited' after murdering 4-year-old son
Stoned on marijuana this sick, twisted freak was giddy with excitement after killing her own son.
A mother in Connecticut killed her four-year-old son earlier this month, and then told police she felt excited after doing it. The 33-year-old woman, who allegedly smelled like marijuana, reportedly strangled her son, and tried stuffing his mouth with CBD gummies.
The Hartford Courant reported that on Tuesday, March 23rd, an arrest warrant affidavit was unsealed, which outlined that Tiffany Farrauto told New London police officers that she killed her four-year-old son, David Jasmin, in their apartment on March 7th.
---
Look, They Gave Him a Picture Book….
---
New York launches nation's first 'vaccine passports.'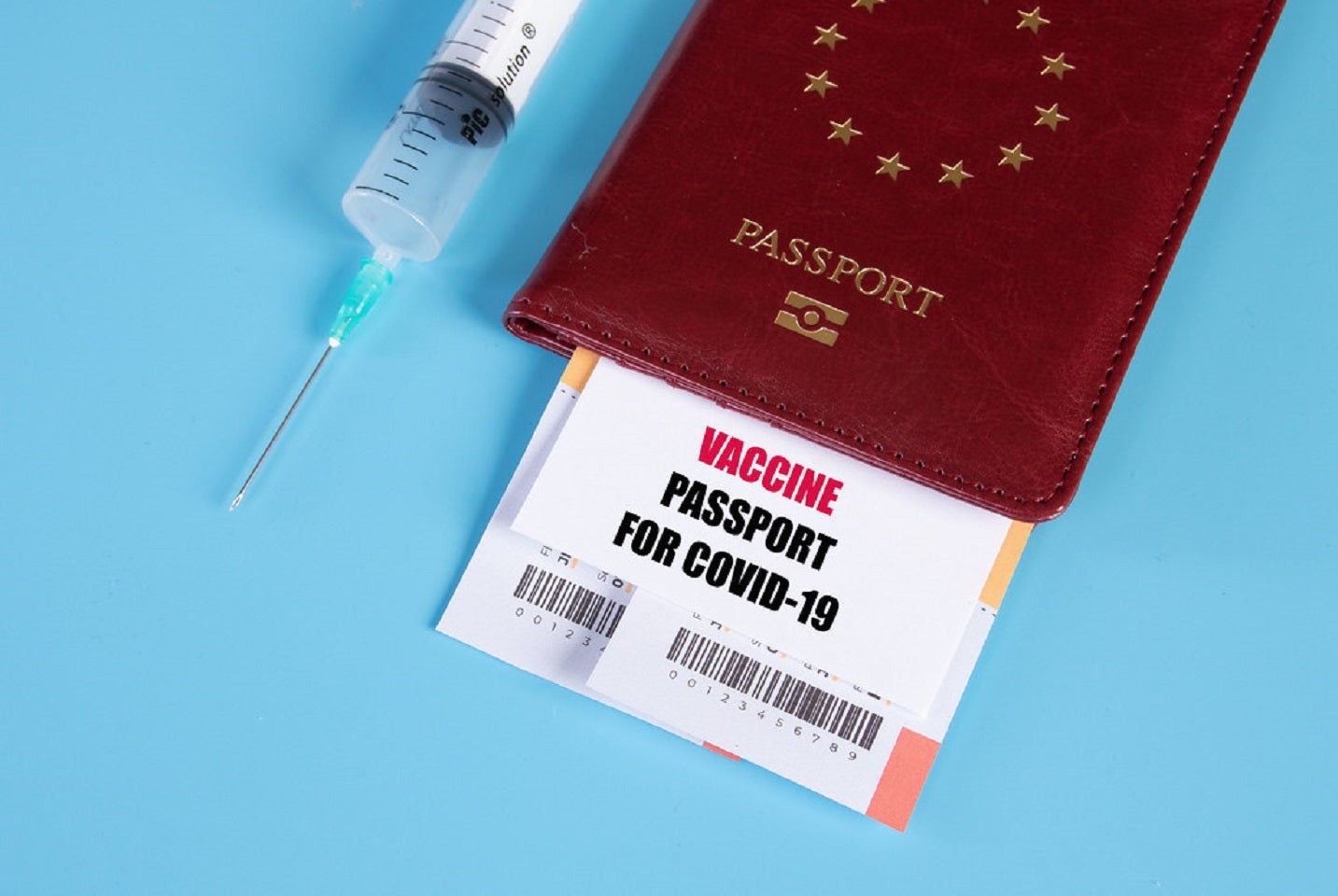 Soon this will be the law all over the country…..you'll have to be vaccinated before you can vote too.
Via USA Today
Starting Friday, New Yorkers will be able to pull up a code on their cell phone or a printout to prove they've been vaccinated against COVID-19 or recently tested negative for the virus that causes it.
The first-in-the-nation certification, called the Excelsior Pass, will be useful first at large-scale venues like Madison Square Garden, but next week will be accepted at dozens of event, arts and entertainment venues statewide. It already enables people to increase the size of a wedding party, or other catered event.
The app, championed by Gov. Andrew Cuomo to support the recovery of industries most affected by the pandemic, is funded by the state and available for free to businesses and anyone with vaccination records or test results in New York.
---
ADF: 'Noem Caved to Pressure From Corporate Special Interests' Over Transgender Bill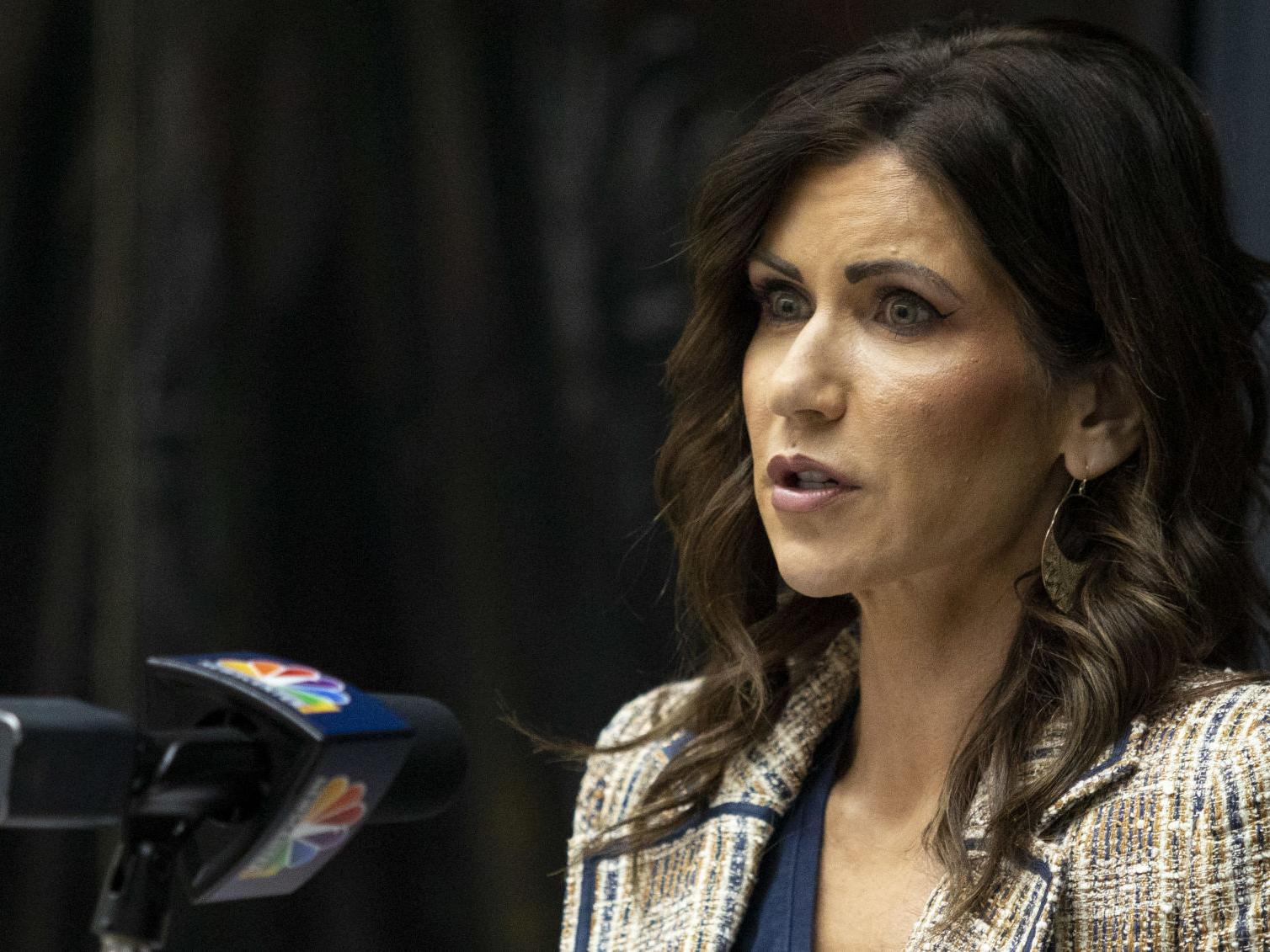 The bloom may be off the rose….
Via CNS News
S.D. Gov. Kristi Noem's (R) office now claims that conservative criticism of her veto of a bill to protect girls' sports from transgender "females" (biological males) is "uninformed cancel culture" from the right. In response, the Alliance Defending Freedom (ADF) said that exposing bad decisions and "criticizing Gov. Noem for caving to woke corporations is not cancel culture. It's accountability."
Although Gov. Noem had tweeted on March 8 that she was "excited" to sign the Fairness in Women's Sports Act into law "very soon," she delayed, and then vetoed the bill, sending it back to the legislature to make "style and form" changes.
---
Multiple People In Custody After Shootings At Virginia Beach…
Am I the only one who thinks it's strange there are more mass shootings in the first 3 months of a Biden "presidency" than there were during all of Trump's four years?
Via NY Post:
The tally from a chaotic night of gunfire in Virginia Beach has risen to eight wounded and two dead as of early Saturday, authorities said.
One of the dead was a potential suspect shot by a Virginia Beach Police officer, the department said. Several of the injured are fighting for their lives in area hospitals.
The mayhem stretched across three different crime scenes, and included a police officer who was hurt after being struck by a car.
Several people were in custody, but had not yet been charged, according to local news station WAVY-Channel 10.
---
New Georgia Law Makes It Illegal To Give People Food, Water While They Wait To Vote…
And Democrats are upset about not getting free things.
Via The Hill:
One of the most notable parts of the new Georgia voting law signed by Gov. Brian Kemp (R) on Thursday is that it would make it illegal for people to provide food or water to voters as they wait in lines to cast their ballots.
The new law includes giving food and water in a section on electioneering that places new restrictions on the practice. It compares food and drink to gifts that might be given to a voter.
---
Pete Buttigig Wants to Tax Drivers by the Mile to Pay for Infrastructure Bill
This would be ON TOP of your current gas taxes.
Via Epoch Times
Transportation Secretary Pete Buttigieg on Friday said a proposal that would tax Americans for each mile they drive "shows a lot of promise."
---
Asian Woman Running For NYC Council Attacked In Hate Crime By Black Woman, Didn't Want To Report It Because Attacker Wasn't White…
Via NY Post:
A woman shoved an Asian American City Council candidate down a Manhattan subway staircase in a random attack last week, the candidate told The Post.
Candidate Susan Lee said she was in the stairwell at the Oculus subway station when she spotted the woman staring at her.
"You know she has this mischievous look on her face, and I was just thinking like, 'Oh gosh, this isn't good,'" Lee, 42, recalled of the March 17 incident.
"She pushed me," she said, adding that she grabbed the handrail to brace herself.
---
Covid's Here to Stay, Covid's Never Going Away…Get Used To IT!
Via Daily Mail
Mutant variants of coronavirus could reinfect people every two to four years, a top scientist has warned.
Paul Hunter, professor of medicine at the University of East Anglia, said it was normal for future strains to emerge and that they will not necessarily cause serious illness.
But he warned that 'it's very difficult to predict' because 'you never really know what each new variant will do'.
---
Hunter Biden Had His Girlfriend Toss A Gun Into A Garbage Can By A Grammar School Then Had The Secret Service Try To Cover It Up…
If literally ANY of us ever did any one single thing this guy has done we'd be in prison.
Via NY Post:
Hunter Biden sent a text message that said the Secret Service responded after his handgun disappeared in 2018 — contradicting the agency's assertion that it wasn't involved, The Post has learned.
In a lengthy message sent the following year, President Biden's son described the situation in detail, saying his former sister-in-law-turned-lover, Hallie Biden, tossed the firearm into a trash bin outside Janssen's Market, a gourmet grocery store in Wilmington, Del.
---
McEnany: Biden Has A Low Bar When It Comes To Press Conferences…
Via Fox News:
Former White House Press Secretary Kayleigh McEnany told the "Fox News Rundown" podcast that President Joe Biden is not being held to the same standard by the White House press corps. McEnany said, with a few exceptions, the questions asked to Biden represented a lower bar than what President Trump faced in his combative sessions with reporters.
---
Half of online child sex crimes committed on Facebook-owned apps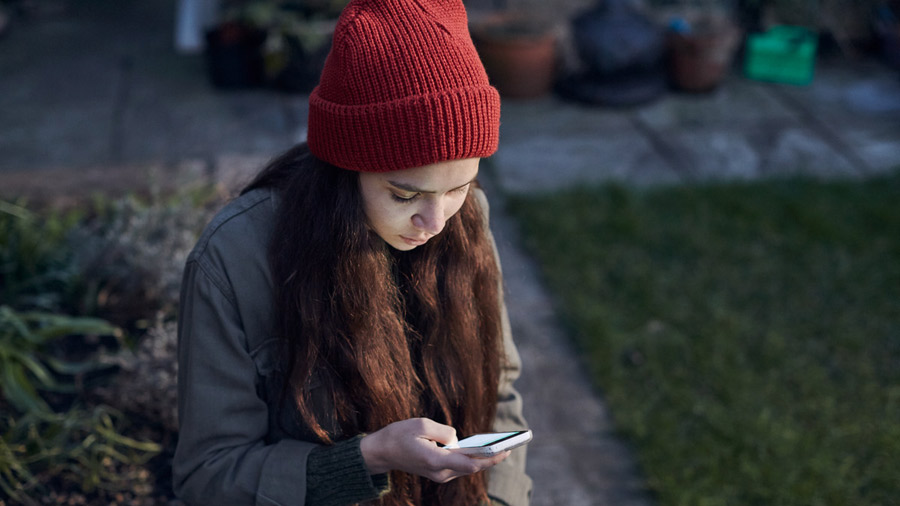 Yet I get kicked off of Facebook for making a joke about Zuckerburg being a lizard?
Via Gazette Live
More than half of online child sex crimes are committed on Facebook-owned apps, figures reveal.
The data, obtained by the NSPCC under Freedom of Information Laws, show more than 9,470 instances where the means of communication was known in reports of child sex abuse images and online child sex offenses.
Between October 2019 and October 2020, police forces in the North-east and Cumbria recorded 1,010 online child sex crimes where the method of communication was known – 57% via Facebook-owned apps.
---
Associated Press Says It Won't Use "Crisis" To Describe Border Situation…
Via NY Post:
The White House still won't use the word "crisis" in referring to the surge of migrants at the US-Mexico border — and now the Associated Press won't use the word either.
In an internal memo first obtained by Futuro Media, the wire service told its reporters to only use "accurate and neutral" terms in reporting on the increase — and to "avoid hyperbole in calling anything a crisis or an emergency."
---
Video: Man Receives Final Paycheck in the Form of 91,500 Greasy Pennies
---
Brazil's Former President Calls COVID Deaths In Brazil "Genocide"
Via Barrons:
Brazil's over 300,000 deaths from the coronavirus amount to the "biggest genocide" in the Latin American country's history, former president Luiz Inacio Lula da Silva said Friday in a scathing attack on current leader Jair Bolsonaro.
"On Tuesday, 3158 people died of Covid in Brazil. It's the biggest genocide in our history," Lula told Germany's Der Spiegel weekly, adding that Bolsonaro had lied to the Brazilian people about the pandemic.
"We must save Brazil from Covid-19," the former president added, saying that "Brazil will not withstand it if this man continues to govern in this way".
---
Washington Post Is Retroactively Editing Its Own Stories On Border Crisis To Be More In Line With Biden Press Conference…
---
9 Year Old Illegal Drowns While Trying to Cross Rio Grande…
Via NBC:
A 9-year-old girl from Mexico apparently drowned while trying to cross the Rio Grande into the United States, federal officials reported Friday.
The unidentified child was found March 20 stranded and unconscious on an island on the Mexican side of the river, along with her mother and 3-year-old brother, U.S. Customs and Border Protection said in a statement Thursday. They too were found unresponsive.
---
Amazon Gets Woke Again…
---
Jacob Blake Files Excessive Force Lawsuit Against Officer Who Shot Him While He Was Trying To Abduct A Woman's Kids…
All he had to do was follow the cops instructions and none of this would have happened.
Via CBS:
A Black man who was paralyzed after he was shot in the back by a White police officer in southeastern Wisconsin filed a civil lawsuit Thursday accusing the officer of excessive force. Jacob Blake Jr. was shot by Kenosha Officer Rusten Sheskey in August, while Blake was about to get into an SUV during a domestic dispute.
The shooting of Blake, captured on bystander video, turned the nation's spotlight on Wisconsin during a summer marked by protests over police brutality and racism. It happened three months after George Floyd died while being restrained by police officers in Minneapolis. The white officer charged with murder and manslaughter in Floyd's killing is currently on trial.
---
Psychiatrist Fired For Calling Trump Supporters Mentally Ill…
Via NY Post:
A high-profile psychiatrist says she was fired by Yale University after repeatedly calling then-President Trump and his supporters mentally ill — and is now suing the college for unlawful termination.
Dr. Bandy Lee — who has been an analyst on CNN and written op-eds for the New York Times — was let go last May after being accused of "recklessness" and a "serious violation" of professional ethics, according to court papers.
Lee had been a constant alarmist over Trump's mental health, penning a 2017 book, "The Dangerous Case of Donald Trump," and even raising her fears to lawmakers that same year.
---
Boulder Shooter Passed An FBI Gun Background Check…
This point could back fire (no pun intended) if not used properly when using it as a pro 2nd amendment argument. The point is if this guy was on the FBI's radar, as we've heard, why did they clear him to buy a gun.
Via NY Post:
A store where the suspect in the Colorado supermarket massacre bought his gun reportedly said the sale was lawful after he passed a background check.
Ahmad Al Aliwi Alissa, 21, bought his AR-15-style Ruger AR-556 at the Eagles Nest Armory in Arvada, about 20 miles southeast of Boulder, 9NEWS reported.
The store's owner, John Mark Eagleton, said the accused gunman passed a background check before making the purchase.
---
China Is Boycotting Products Made In Their Country…
Via CNN:
H&M, Nike and other big Western apparel brands are facing a boycott in China because of the stand they've taken against the alleged use of forced labor to produce cotton in the country's western region of Xinjiang.
H&M and Nike (NKE) said months ago they were concerned about allegations forced labor has been used to produce cotton in Xinjiang, but they've now been caught in an escalating firestorm that has erupted on Chinese social media this week.
Swedish multinational H&M, the world's second-largest clothing retailer, has been pulled from major e-commerce stores in China and blocked by several major navigation, review and rating apps. Videos are circulating on social media that a shopping mall in Chengdu, Sichuan province has removed H&M's advertising sign outside the mall.
---
Georgia Governor Signs Bill Requiring ID To Vote Absentee, Democrats Predictably Lose Their Minds…
Via CBS:
Georgia Governor Brian Kemp on Thursday signed into law a sweeping Republican-sponsored overhaul of state elections that includes new restrictions on voting by mail and gives the legislature greater control over how elections are run.
Among other things, the law requires a photo ID in order to vote absentee by mail, after more than 1.3 million Georgia voters used that option during the COVID-19 pandemic. It also cuts the time people have to request an absentee ballot and limits where ballot drop boxes can be placed and when they can be accessed.
Democrats and voting rights groups say the law will disproportionately disenfranchise voters of color. It is part of a wave of GOP-backed election bills introduced in states around the nation after former President Trump stoked false claims that fraud led to his 2020 election defeat.
---
Black Georgia "Lawmaker" Arrested Trying To Barge Into Governor's Office…
Via NPR:
Repeatedly knocking on the office door of Georgia Gov. Brian Kemp got one state lawmaker arrested at the Capitol on Thursday.
Democratic state Rep. Park Cannon, a Black woman, continued knocking on Kemp's office door after Georgia State Patrol troopers instructed her to stop.
She said later she was arrested for "fighting voter suppression." A law signed by Kemp on Thursday includes new limitations on mail-in voting, expands most voters' access to in-person early voting and caps a months-long battle over voting in a battleground state.
---
Support Free & Independent Journalism
Your support helps protect our independence so that The Deplorable Patriot can keep delivering top-quality, independent journalism that's free to everyone. Every contribution, however big or small, helps secure our future. If you can, please consider a recurring monthly donation.
[wpedon id=441]
Hits: 2